Share this
A remarkable turn of fate unfolded when a young woman stumbled upon a hidden treasure while perusing a thrift shop in Manchester, New Hampshire. For a mere $4, she acquired a piece of art that is now slated to be auctioned in September with an estimated value ranging from $150,000 to $250,000.
In 2017, this young woman's eye was drawn to a captivating painting titled "Ramona," inspired by Helen Hunt Jackson's eponymous novel. Little did she know that this unassuming purchase would evolve into a life-altering discovery. For years, the artwork graced her living room until it eventually found itself relegated to the confines of her wardrobe, shrouded in obscurity due to the lack of information about its origins.
It wasn't until a fortuitous wardrobe cleaning session that the owner decided to share images of her enigmatic find on Facebook, hoping to unveil its mysteries. Serendipitously, the post caught the attention of a curator from the Brandywine River Museum of Art.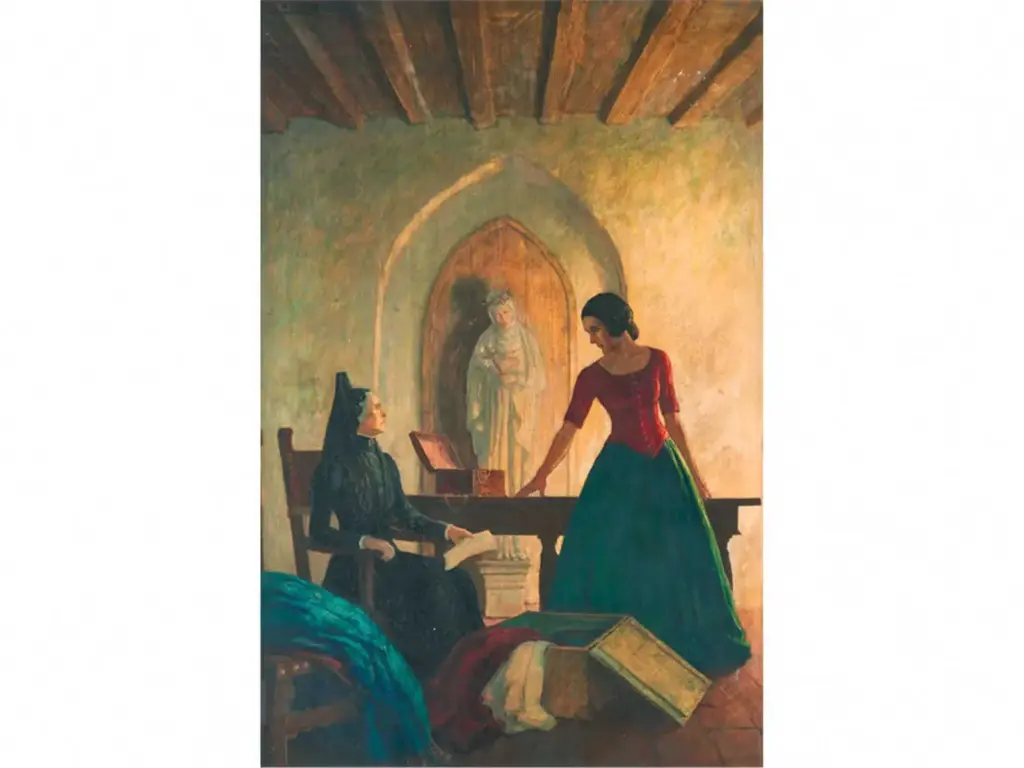 Lauren Lewis, a representative from the museum, embarked on a journey from Pennsylvania to Portsmouth to witness the artwork in person. Her excitement knew no bounds when she confirmed the authenticity of the piece: Newell Wyeth's distinctive signature graced the top left corner of the painting, a testament to its genuine origins, dating back to 1939.
The painting's extraordinary value is not solely attributed to its age and condition. Newell Convers Wyeth, a member of an illustrious lineage of American painters, bestows an unparalleled significance upon his work. The Wyeth name holds a prominent place in the annals of American art history, making this discovery all the more remarkable. The origins of the painting remain a mystery; it is believed to have been a gift from the publisher of the novel "Ramona" to the artist himself or a person connected to the book.
Sotheby's auction house attests to the considerable worth of NC Wyeth's pieces, with examples like "Indian Love Call" fetching a staggering $1.2 million and "Portrait of a Farmer" commanding an astonishing $3.5 million. Consequently, the unassuming masterpiece that the woman acquired for a mere $4 is poised to take center stage at an upcoming auction in September, with experts estimating its value to range between $150,000 and $250,000.