Share this
Crocs is back with another collaboration. This time with Dutch clothing brand Daily Paper.
Daily Paper x Crocs was designed with outlined silhouettes of various African countries, and its color combinations were inspired by the myriad of different camouflages incorporated by each country's national army or naval services (Woodland's color scheme is inspired by Ghana). The Daily Paper logo symbolizes your daily inspiration on them and is removable.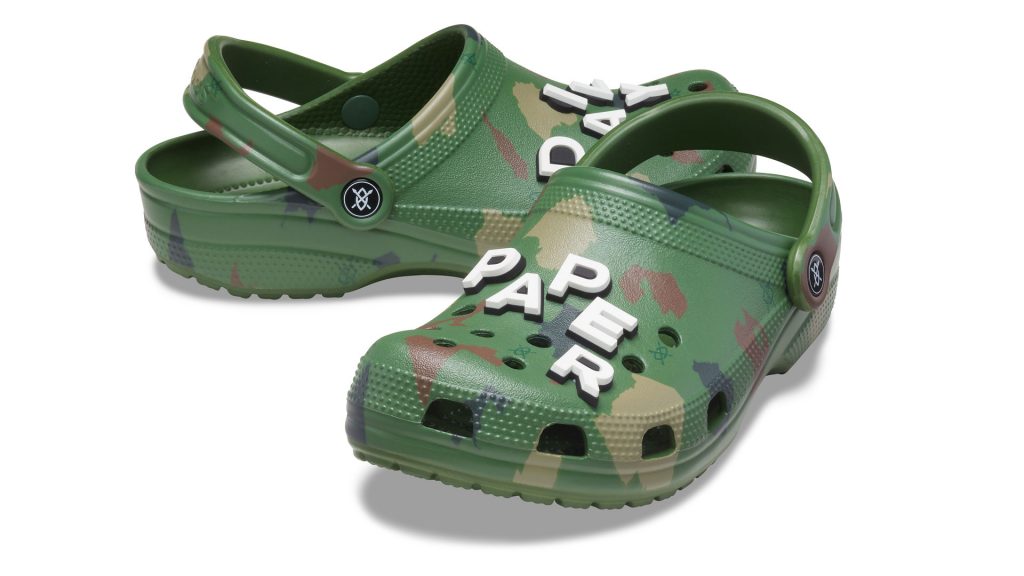 The slippers will be part of Foot Locker's new COLLABORAID initiative that aims to give back to young communities around the world through exclusive footwear and apparel collaborations. Each pair sold will go towards Foot Locker, Inc.'s efforts to help communities hardest hit by the pandemic.
The limited edition Daily Paper x Crocs Classic Clog will be available exclusively on the Greenhouse app.