Share this
Cyril Afonso is a French-Portuguese painter. Without filter, he paints and depicts daily scenes that he observes, feels and freezes in his paintings. He operates as a particle gas pedal, creating collisions between real life and his own imagination. His canvases then become a huis clos, an interplay of hybrid worlds, in which he displays enigmatic adventures.
Over time, Cyril has experimented with numerous pictorial styles: cubism, expressionism, surrealism and fauvism. His style is in constant evolution. However, without ambiguity, Cyril Afonso constantly expresses his emotions through his paintings, with all the sincerity and vulnerability that's within him.
His new series "Realities" illustrates how people within the same world, experience very different fates at the same time. Some are brutalized while others play games in the desert, some enjoy a peaceful day of sailing while others endure the effects of war.
For more information about Cyril, check out his Instagram and website.
Without further ado, here are Cyril's favorite things.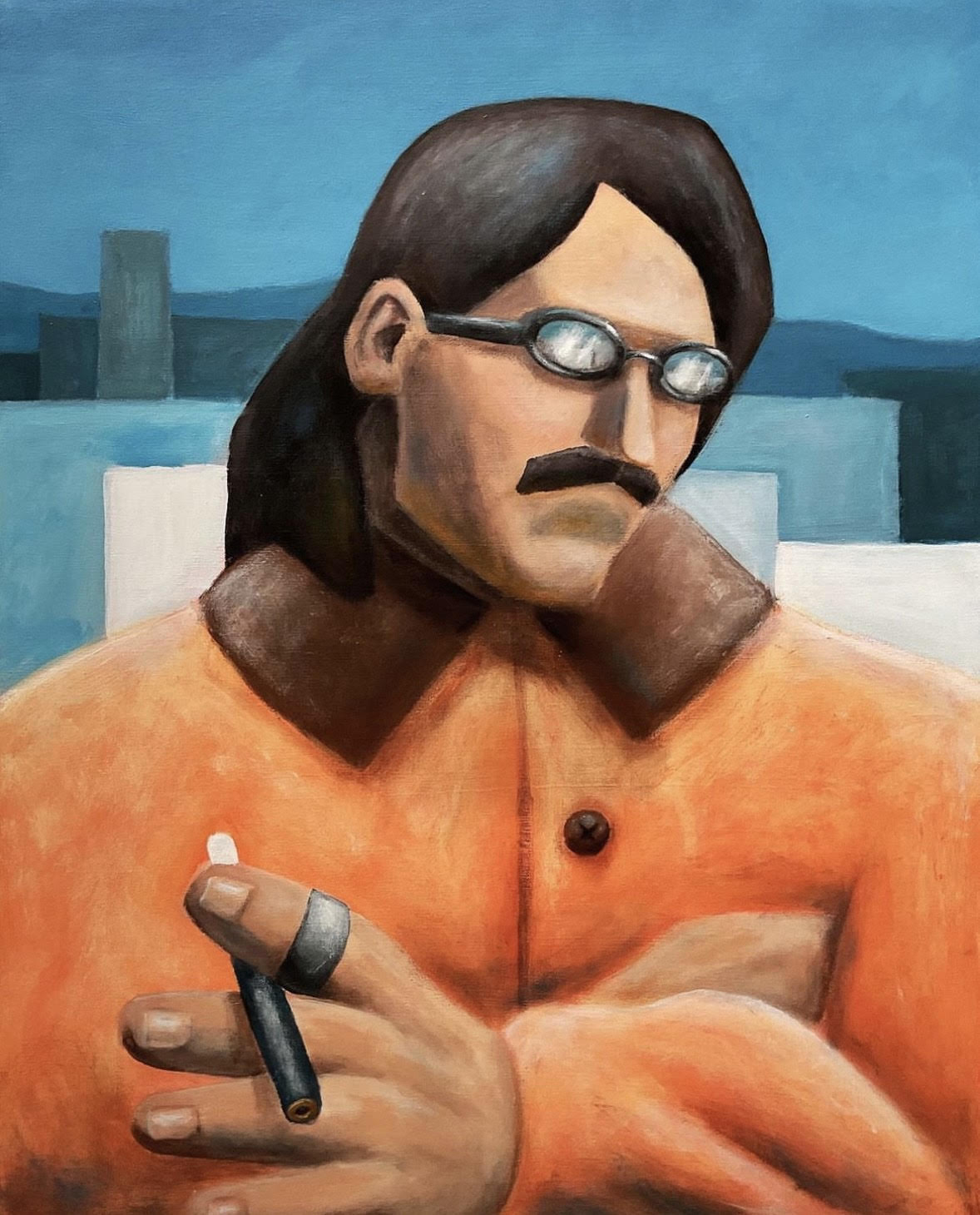 Favorite movie(s) and why?
Back to the future 2, It's the first movie I watched with a flying car driven by a crazy old man looking like my grand father
Favorite singer?
Serge Gainsbourg
Favorite superhero?
My Mom
Favorite sparetime activity?
Soccer
Favorite song?
Not The Man – The Growlers
Favorite food?
French fries and eggs
Favorite city?
Monte Do Bispo. Caria, Portugal
Favorite artist(s) and why?
Vincent Van Gogh for his artistic and personal journey
Favorite actor?
Al Pacino
Favorite sport?
Skateboard
Favorite work of art and why?
If I had to choose only one I'd say Selfportrait of Vincent Van Gogh – Sept. 89. I find it very hypnotising
Favorite book?
Maybe : Musashi – Eiji Yoshikawa
Favorite magazine?
None
Favorite comic book character?
My Dad
Favorite drink?
Water
Favorite color?
Azure
Favorite person?
My future self
Favorite country?
None
Favorite athlete?
Cristiano Ronaldo dos Santos Aveiro
Favorite sports team?
None
Favorite animal?
Gorilla