Share this
McDonald's China has had to apologize after banning black people from entering one of its restaurants, due to a strange theory that related blacks to Covid-19.
The company has issued an official statement saying that McDonald's declares that this poster "is not representative of our values" and has temporarily closed the restaurant that hung it up, located in the city of Guangzhou. We assume that you have been stunned, as we have seen the news.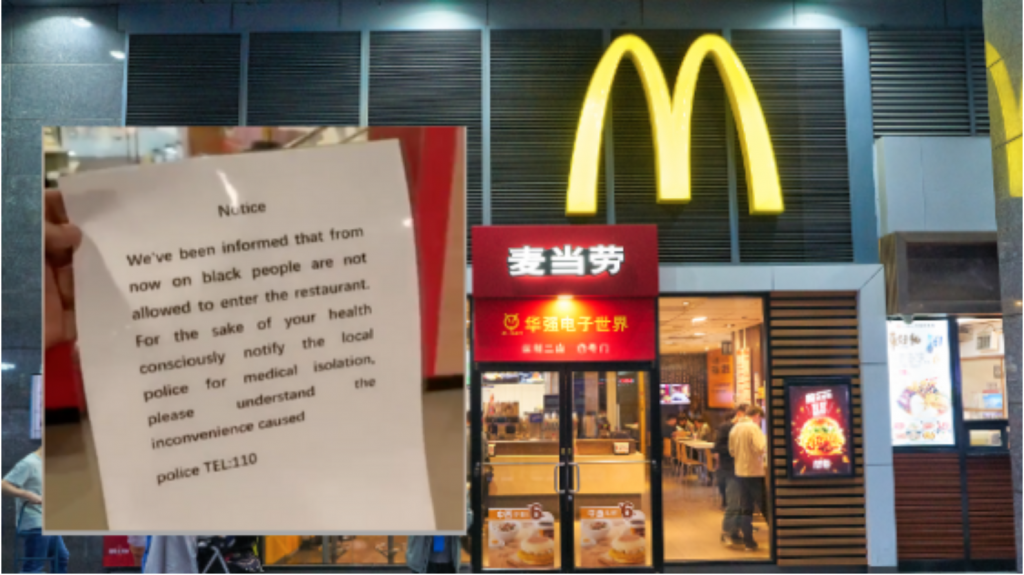 The story began due to tensions between local inhabitants and those of African origin. Official statements about Covid-19 cases have sparked conflict and even new theories about where the virus came from, and that led to even the owner of one of the local McDonald's making the controversial and racist poster.
Guangzhou has the largest African community in China, so much so that it is calculated, that in 2017 alone, almost 400,000 people with African origin entered through the city.
We are glad that McDonald's has condemned and censured that kind of behaviour. Of course we didn't expect anything else.