Martín Kazanietz also known as Gordo Pelota, (b.1985) in Buenos Aires, Argentina, and raised in General Pico. He studied graphic design at Buenos Aires University and was the student of artist Diana Aisenberg, for a short period of time. Martín knows his subjects inside and out, and has become known for exploring and painting amateur sports culture, far away from the glitz and glamour of the big stadiums. Fútbol and basketball is his forte, which he depicts perfectly through his paintings and murals, which are laced with a touch of humor / satire, but yet seriousness. His art has led him to work with renowned sports outlets, such as: Mundial Magazine, So Foot, Pickles Magazine, Victory Journal and more.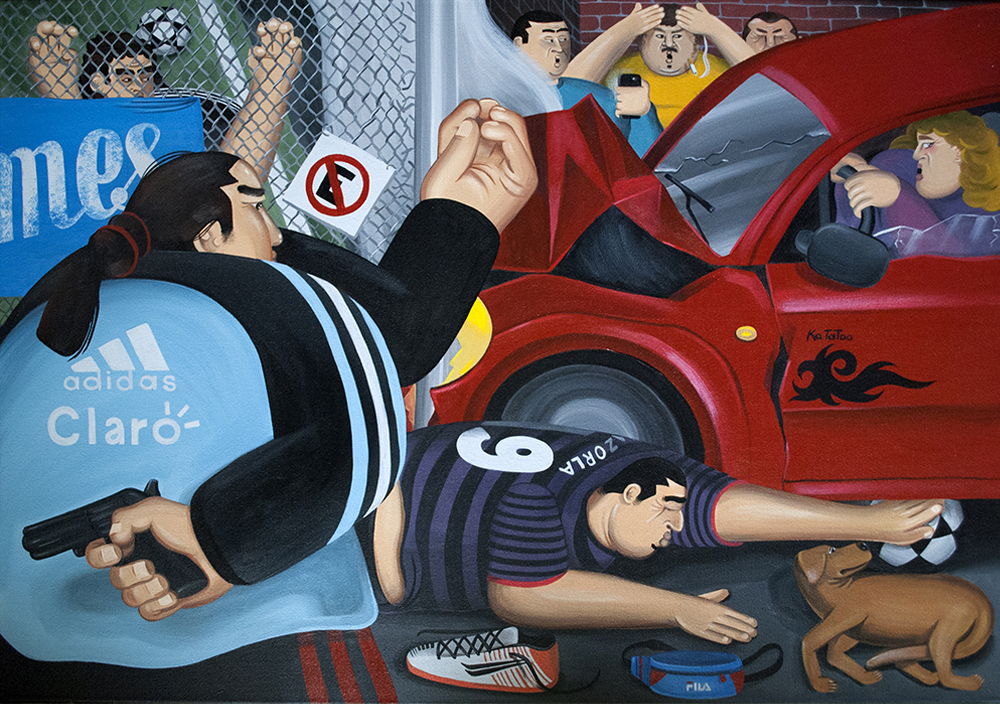 You reside in Viedma, how does a regular day look like for you?
Usually I go to the studio and paint. I stop for lunch at home with my girlfriend. And I try to go swimming or to play basketball whenever I can.
When did you start to draw and paint? And when did you realize that you wanted to become an artist?
I think I started as a kid like most people. Then I stopped until I was 24 approximately. I met a friend who painted graffiti and started doing that. Also at that time I started helping friends doing murals. And eventually I started doing my own thing.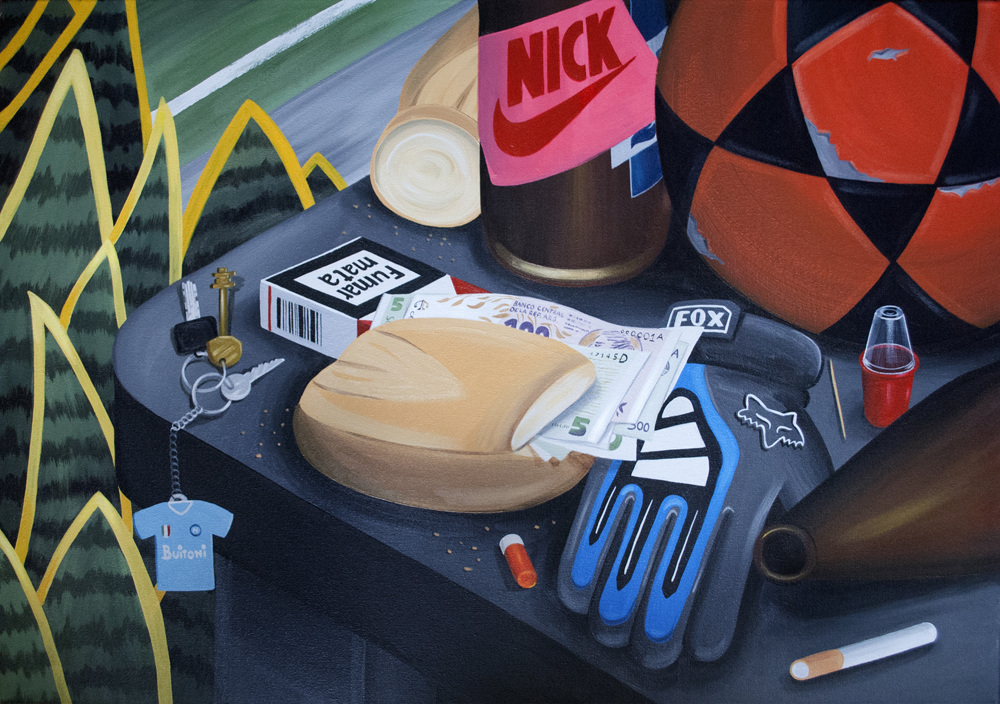 With that in mind, can you talk to me a little bit about your time in the streets, painting graffiti? And what made you pick up a pen instead?
As I mentioned in the last question, I started painting graffiti as a grown up haha. I was 24 approx. I was hanging with a lot of friends who painted graffiti on the streets, so I started with them.
Your paintings of sports and sports culture have gained world wide recognition. Where does your passion for sports come from?
World wide recognition sounds a bit too much haha. I think it comes from being really young as a kid. I would play football and basketball all day every day.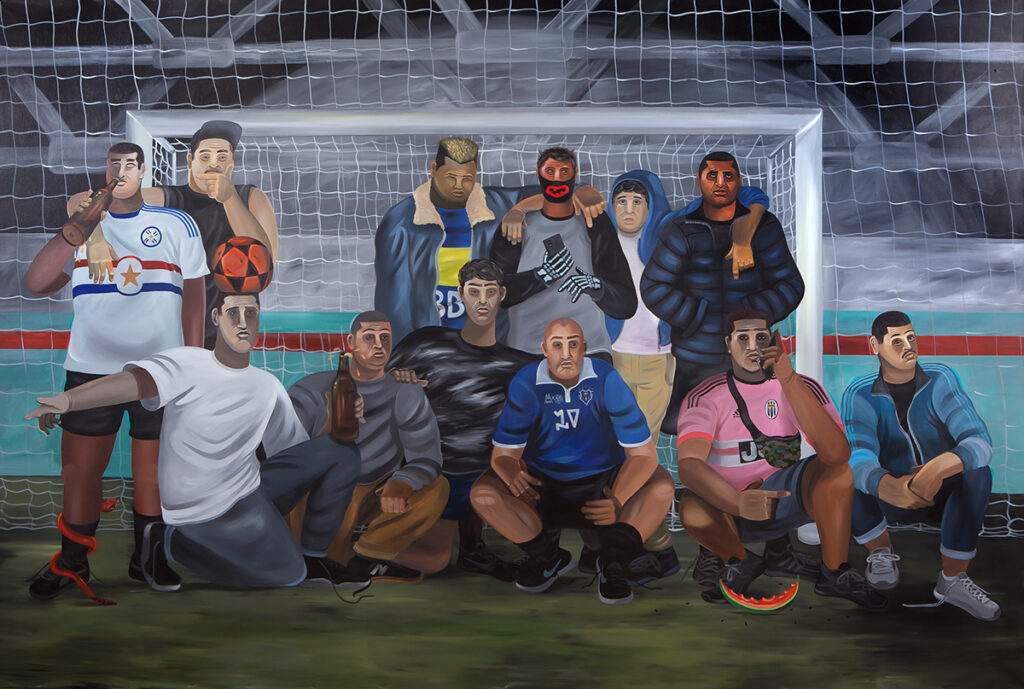 Messi, Maradona, Crespo and Batistuta.. the list goes on. Argentina has a rich and historic soccer history, where Brazil has been the main competitor for many years. With Di Maria and Messi nearing retirement and countries like Uruguay, Paraguay, Chile and Columbia getting better and better, how do you see the future for Argentinian soccer, and how do you feel about the shift in the ranks?
If by Argentinian soccer you mean the National Team, I think it will always have good players. Probably not like Messi for a while, he is one of a kind. But great players for sure. If By Argentinian soccer you mean the Association, tournaments and local Clubs. The future does not look too bright. There are a lot of administration issues and our local tournament is defunded and losing competitiveness if you compare to Brasil or Mexico.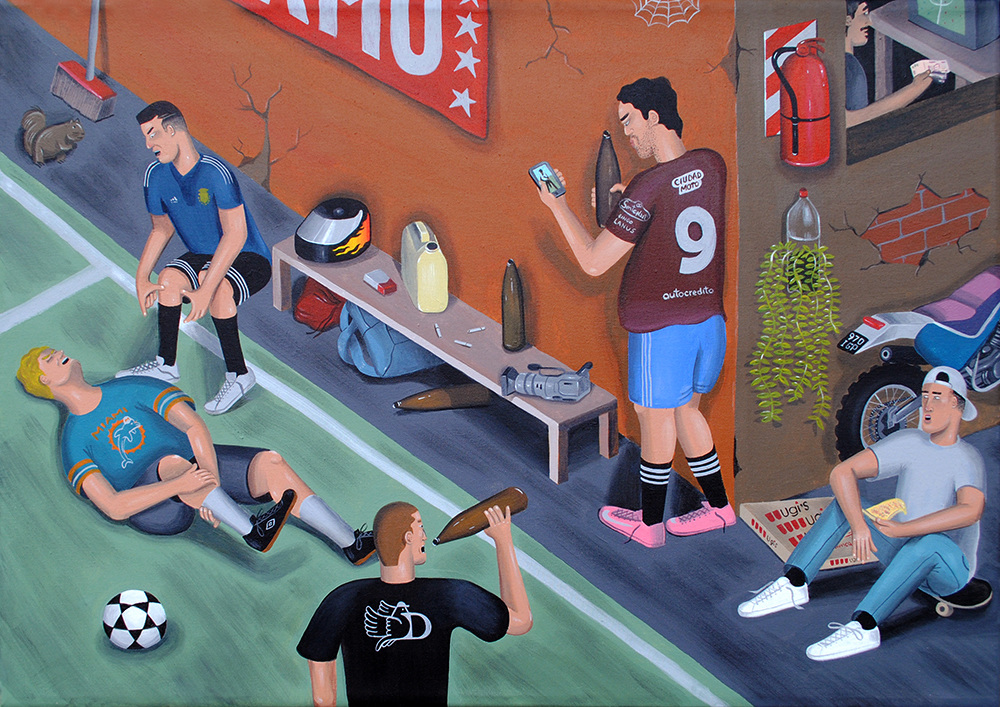 Your paintings often describe some kind of scene, where something is happening. Do you have that scene already thought out, when starting on a new canvas?
Sometimes it's something I experienced, or literally I saw. Sometimes I add extra condiments.

What made you want to start documenting sports-culture through your paintings?
I thought that there was no one doing it and it needed to be done. There were no paintings of amateur futbol culture in Argentina, maybe a few, but not a whole thing about it.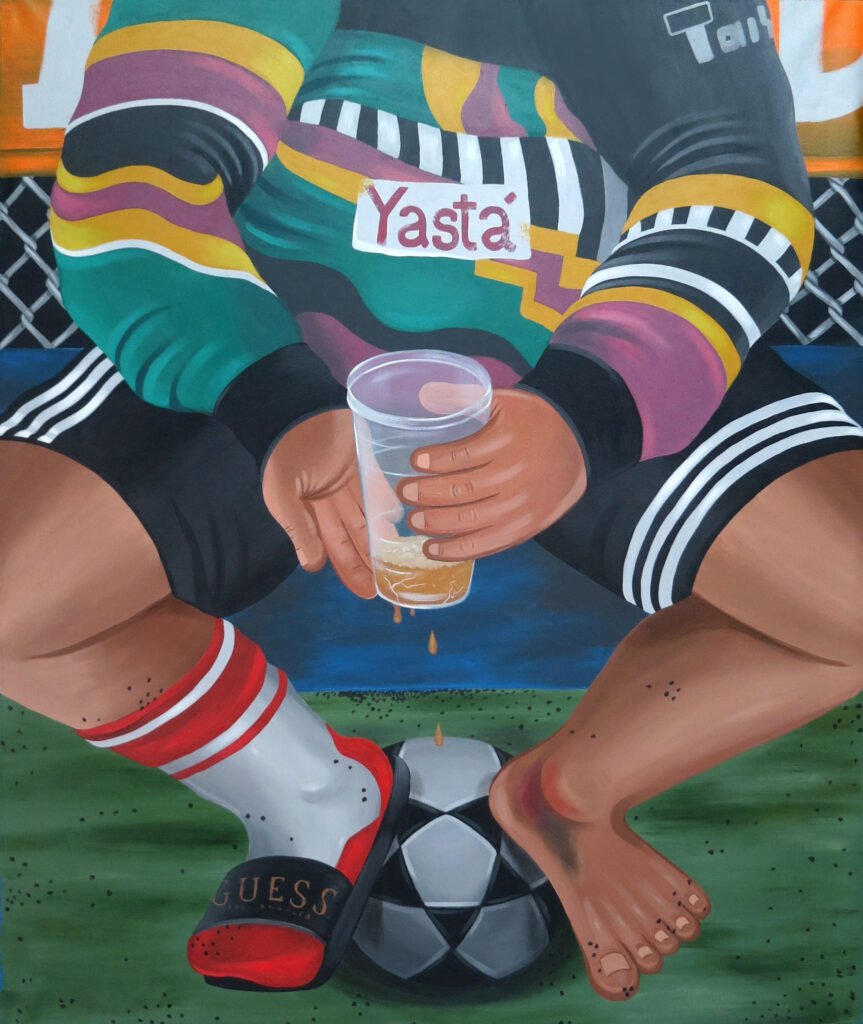 Most of your paintings gravitate more towards amateur sports than proffesional. Why do you think that is?
Because there is too much advertising and media bombing on proffesional futbol. I wanted to shift that gaze.
What is your earliest sports memory?
Being a small goalkeeper, and playing basketball in Independiente in General Pico, my hometown.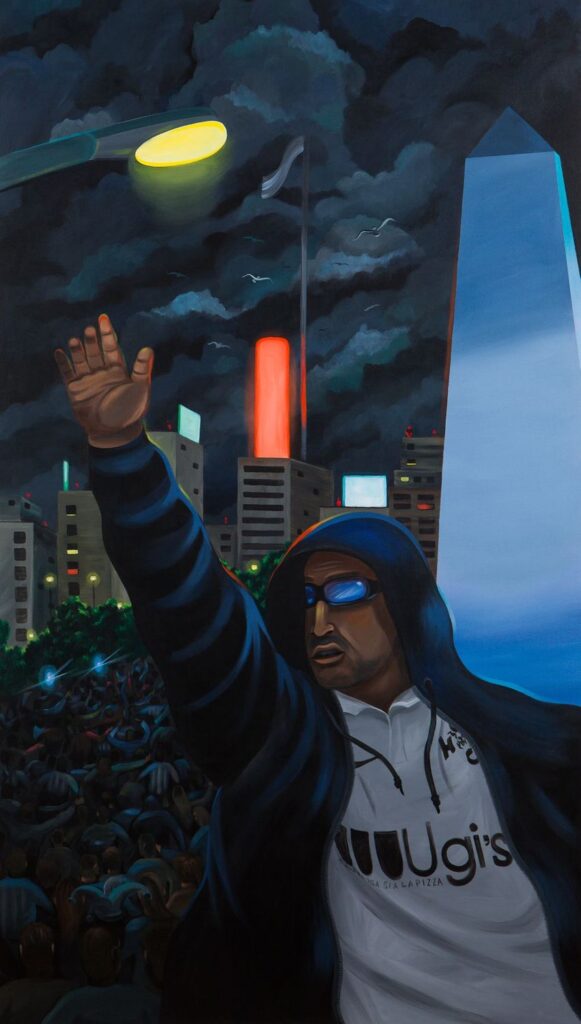 What is your favorite sports moment(s)?
Whenever I get to play (futbol or basketaball) and I don't get injured or feel any pain the next day.
Soccer or basketball?
Both always. At the moment I´m playing more Basketball though.
For more information about Martín, check out his Instagram and website.