Share this
Edwin, known for seamlessly blending the artistry of Japan, its rich heritage, and European flair in denim, has joined forces with the Peruvian visionary Jonathan Castro, for a fresh collaboration.
Diving into various artistic realms, from graphic design to immersive audio-visual installations and captivating performance art, Castro's work is a profound exploration of the delicate boundary between reality and fantasy. In this distinctive project, Castro has transformed Edwin's Tyrell pants, Sten Zip jacket, and overshirt into blank canvases, adorning them with bespoke embroideries inspired by his abstract creativity.
This exclusive collection is currently accessible via the Edwin website, in their brick-and-mortar stores, and at handpicked retail outlets.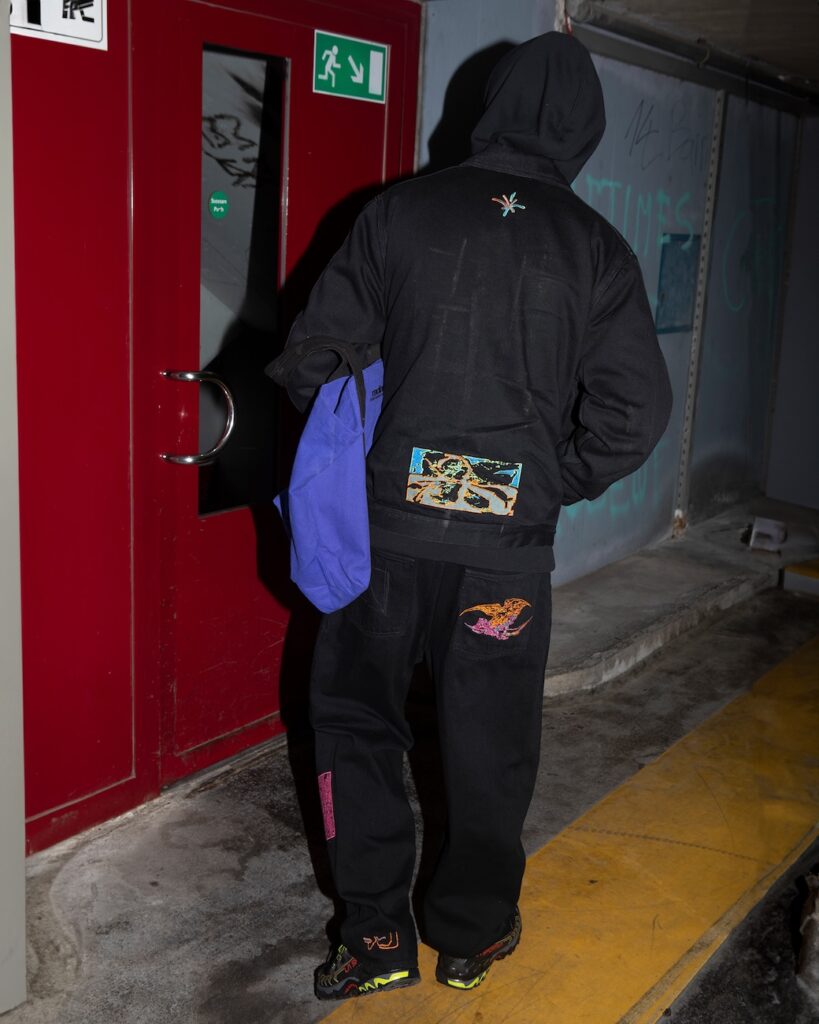 Photos: Edwin