Share this
After working as a tattoo artist for six years, FLOR MARRAPODI found her way to painting at the beginning of the COVID- 19 pandemic. Now a full-time painter, her recent work mostly reflects the feeling of loneliness and despair experienced by society during the numerous confinements. More broadly, her paintings depict every day people and their, often secret, personal struggles.
The following is part of a series of 5 interviews, conducted by Ranji Safarian, as part of the group show, "Enigmas of Identity", currently showing at EDJI gallery.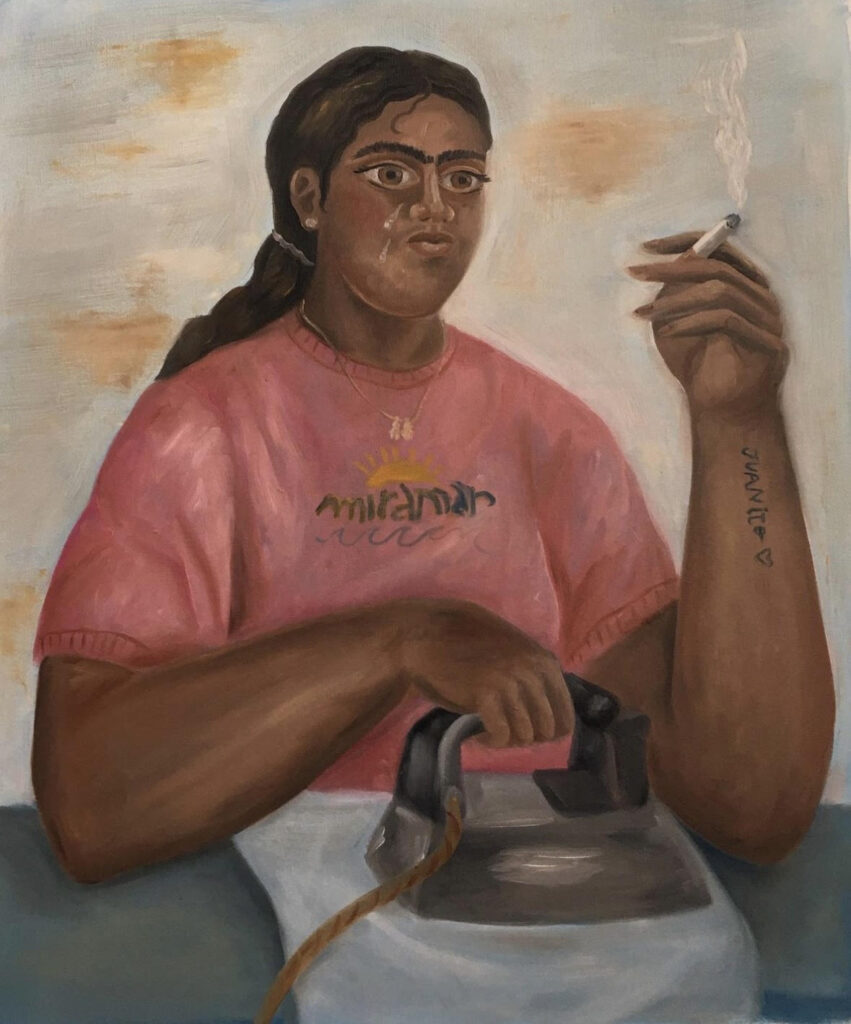 For those unfamiliar with your work, how would you describe your practice and style?
My process begins from a notebook, which I always have on me. It's where I write down my ideas and sketches which I later transform into paintings. They are generally notes that have to do with my daily life, things that interest me or that happen to me. All my works are defined by the halo of melancholy, and that sadness that accompanies us daily. I am also interested in representing diverse skin colors, and more than anything minorities that are not usually seen in works of art.
What marked your entry into the art world ? Have you been creating from a young age?
When I finished high school I was hoping to study Fine Arts, but life took me somewhere else ! I also didn't really have the confidence, I didn't believe I could paint professionally. I really began painting when I was 35 years old during the COVID-19 pandemic. Truth be told, it was a very beautiful encounter, and I have never stopped painting since then.
Can you name a few influences – visual artists or otherwise who you return to for reference and inspiration?
My main references are Argentinian painters. I'm a big fan of Antonio Berni, Lino Spilimbergo and Raquel Forner. But currently, my absolute favourite is Daniel Santoro.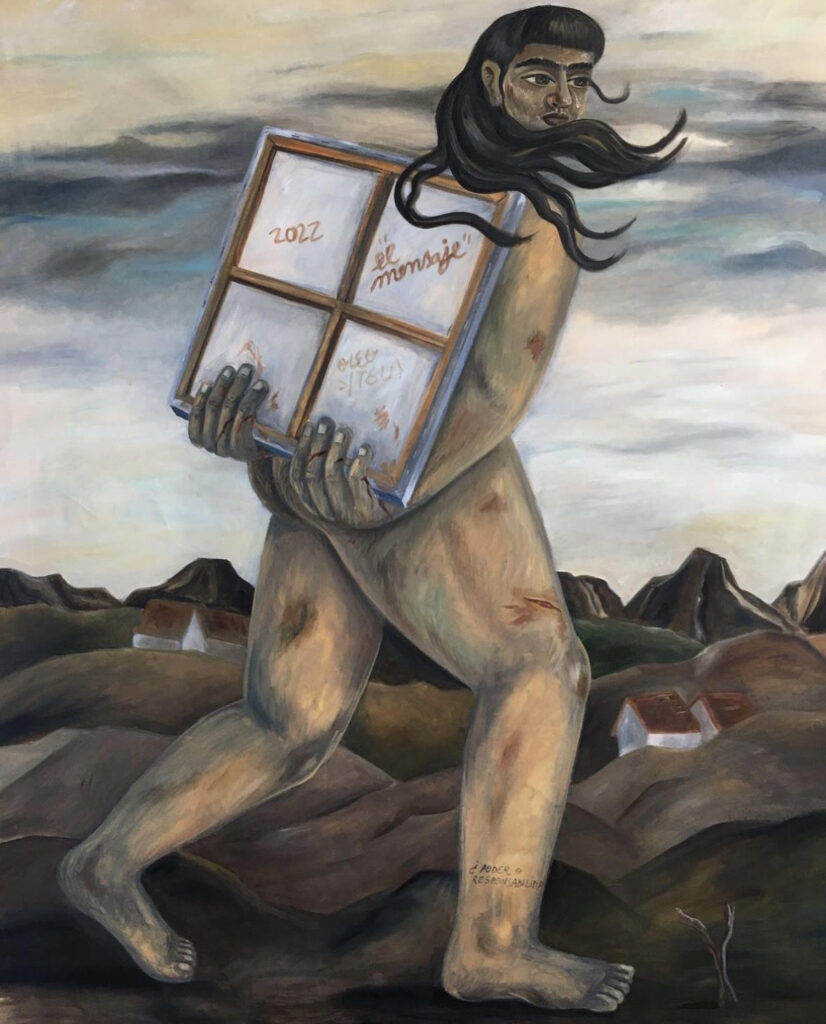 Can you tell us anything particular about the paintings that you created for this exhibition? A story you'd like to share?
The paintings that are part of the exhibition are from different moments in my life, but they all support what I mentioned about melancholy. For me, representing women is very important, I want to depict the more emotional side of them, and struggles they live with. My favorite and most beloved painting is in this exhibition: "Antonela y Malvito". It is the portrait of my best friend Anto and is a very special painting for me. I love that you can see it in another country and context.