Share this
Instagram is introducing new policies that limit interactions between adolescents and adults, due to complaints from the platform, thus trying to make it safer for adolescents, Instagram requires users to be 13 or older, but it's easy to lie about the age.
Therefore, this will give adolescent users the option to report or block adults who send them messages if they do not follow them. They have created ads to remind teenage users not to feel pressured to reply to messages and to "be careful when sharing photos, videos, or information with someone you don't know."
In addition, new teenage users who sign up for Instagram will be encouraged to make their profile private.
We do not yet know details about the operation of these systems, but this new action will be launched globally very soon.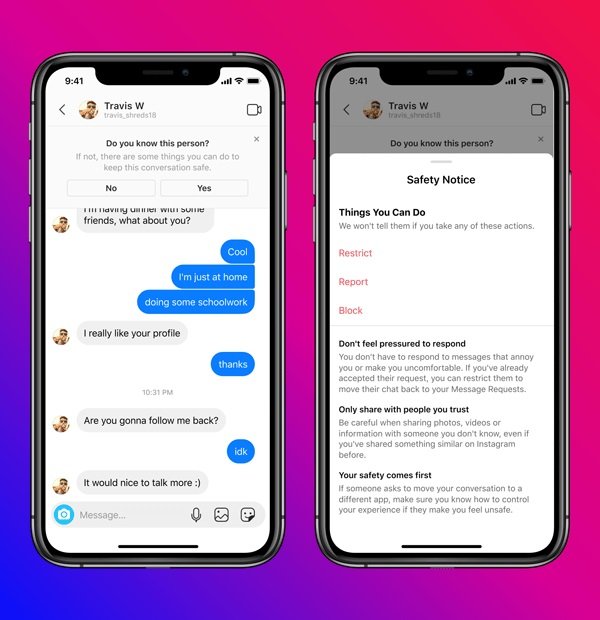 Photos: Instagram