Gallery Henoch is pleased to present an exhibition of paintings by artist Alexandra Pacula, which is currently running now!
READ OUR INTERVIEW WE DID WITH PACULA BACK IN APRIL OF 2022.
Pacula has been fascinated by the contrast between the quiet darkness of the night in her native Poland and the grandeur of Manhattan, which she experienced after her family moved to the United States when she was 14. Her encounter with New York's skyline ignited a lifelong interest in the interplay of light and the burgeoning city. Yet, Pacula's cityscapes go beyond mere representations; they offer lively interpretations that bring the vitality of the city to life.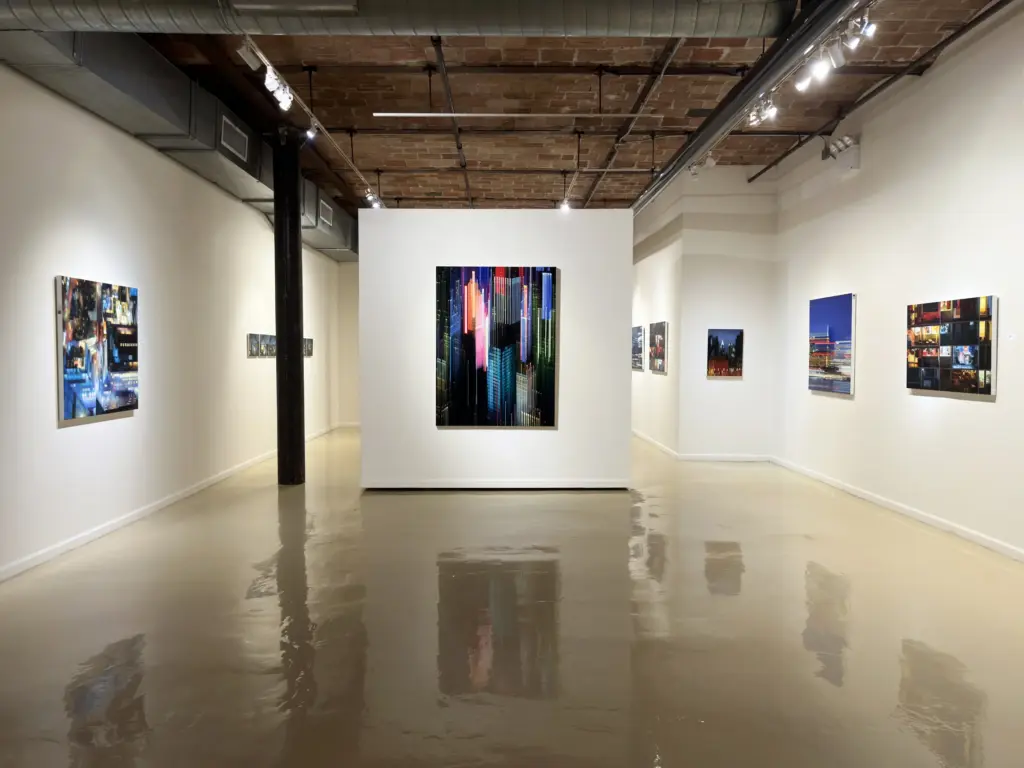 Light plays a pivotal role in Pacula's artwork. Her skyscraper paintings and urban vistas, such as "URBAN MELODY," depict buildings immersed in a synchronized rhythm of light, color, and geometry reminiscent of time-lapse photographs. Art critic Donald Kuspit likens this to music, comprised of a harmonic cacophony of dots, dashes, and lines. Each mark evokes life in motion as it traverses the canvas.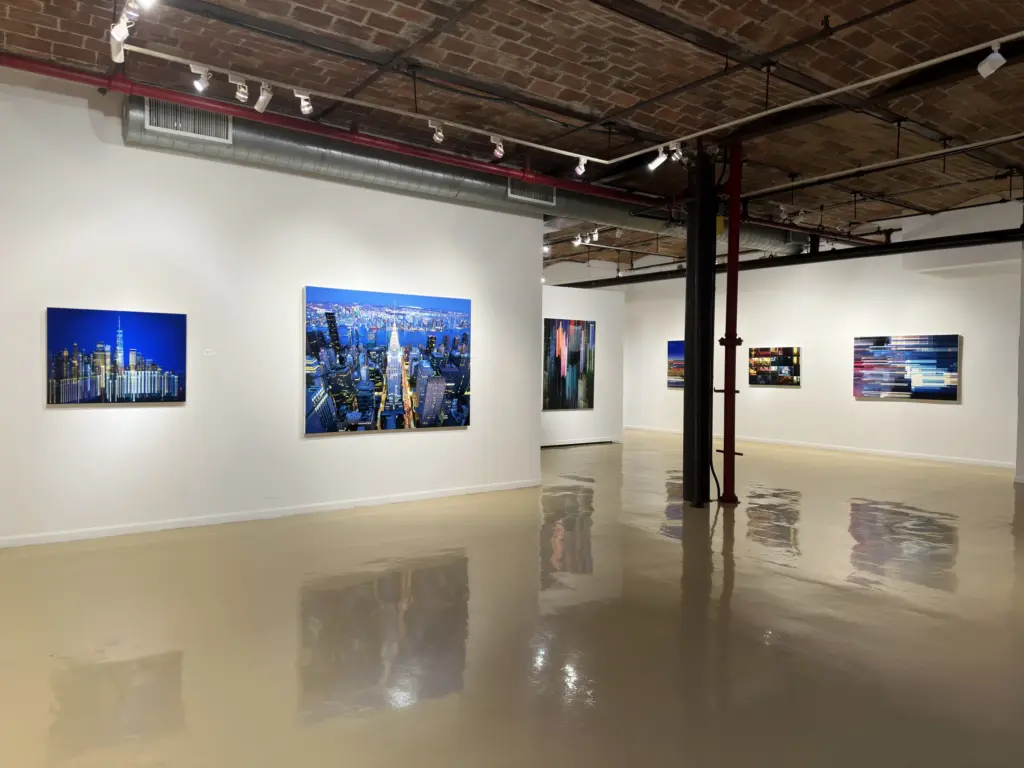 Pacula's work often captures the ambiance of the contemporary city from a distance, transcending the presence of its inhabitants. But in three paintings, she explores up-close the personalized spaces of each resident amidst the prefab interiors of a large building. In doing so, she extends an invitation to viewers to partake in her fascination with the metropolis.
For more information about the show, check out Gallery Henoch @ Gallery Henoch II 555 West 25th St. II Tues – Sat, 10:30 am – 6:00 pm.