Tamara de Lempicka (1898-1980) was a Polish-born artist who became famous for her striking and stylized Art Deco portraits of fashionable and glamorous women. She was born in Warsaw, Poland, into a wealthy and aristocratic family and began her artistic training at an early age. Tamara was bisexual, and in 1917, she married Tadeusz Lempicki, a lawyer, and changed her name to Tamara de Lempicka, before that, her name was Maria Gorska. Even as a married woman, her bisexuality and libertine lifestyle made her an icon of sexual liberation, and her portraits of strong, independent women have been celebrated as empowering symbols of gay femininity.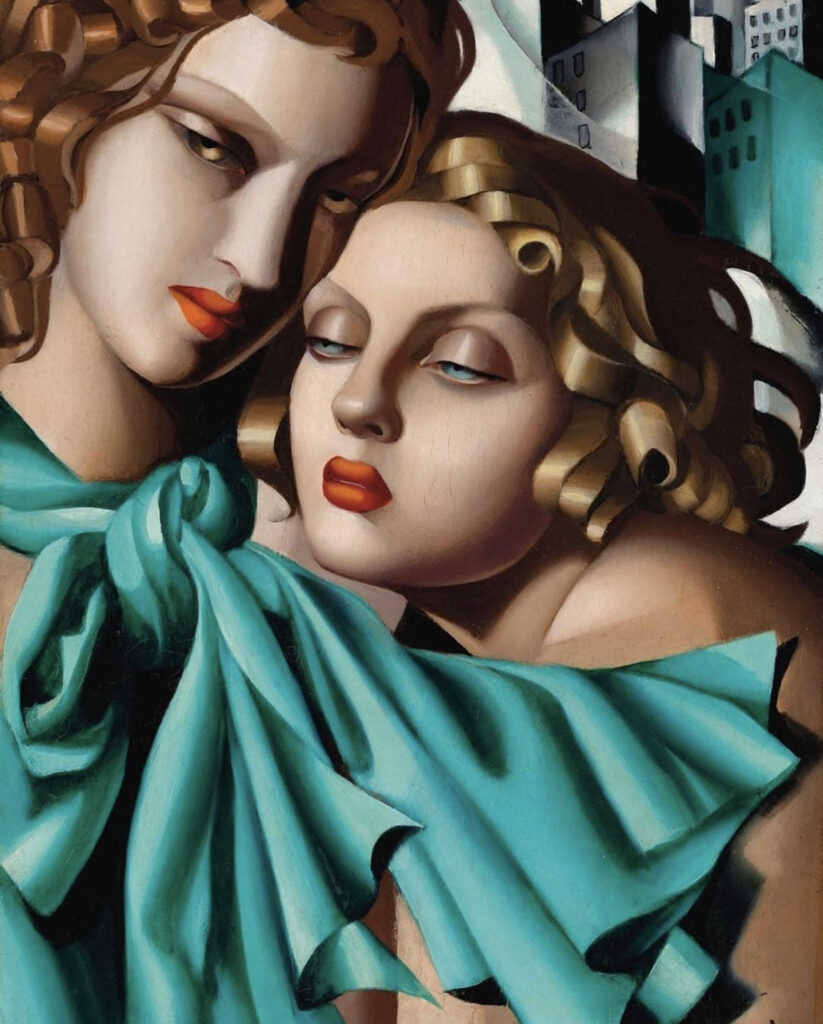 Her distinctive Art Deco style has been imitated by many artists and designers over the years and her portraits of glamorous women are still widely admired for their elegance, sophistication and modernity, while having a significant impact on fashion.
Her depictions of sleek, stylish women in luxurious clothing and accessories have inspired countless designers, from the haute couture houses of Paris to contemporary streetwear brands, such as: Gucci, who has referenced her bold colors and geometric shapes in several collections, including the Fall/Winter 2012 show. Yves Saint Laurent is another luxury house who incorporated elements of Lempicka's style into their designs, such as the strong shoulders and bold colors seen in the Fall/Winter 2020 collection. Dior has been inspired by Lempicka's elegant, glamorous aesthetic in several collections, including the Fall/Winter 2015 show. Versace has paid tribute to Lempicka's Art Deco style in several collections, such as the Spring/Summer 2021 show, which featured geometric patterns and bold colors reminiscent of her work. Ralph Lauren has cited Tamara de Lempicka as a major influence on his work, particularly in his Fall/Winter 2012 collection, which featured Art Deco-inspired prints and motifs.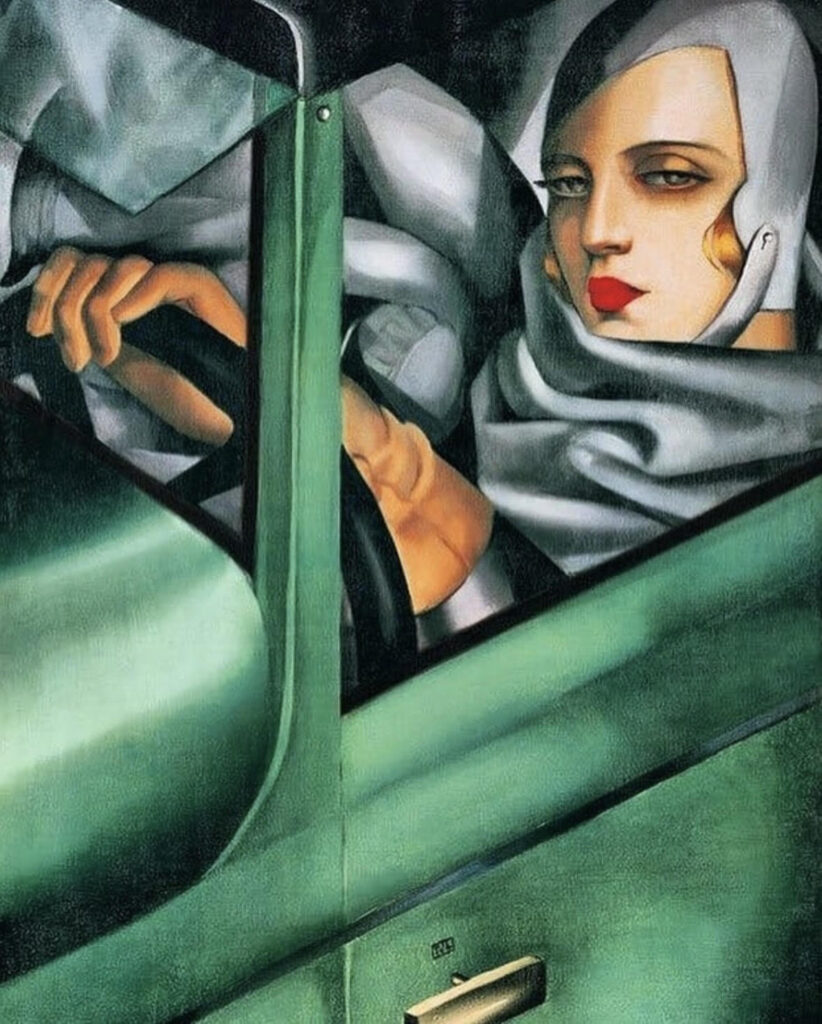 Her work has been featured in a wide variety of advertising campaigns, by various household name-brands, such as: Perrier: In 1983, the luxury mineral water company used Lempicka's Art Deco-inspired illustrations in an advertising campaign. The campaign featured posters and billboards with images of women in sleek, modern clothing and accessories Absolut Vodka is another liquid brand who used her artwork. In 2007 they used a series of print and online ads that used Lempicka's distinctive Art Deco style to promote the brand's modern, sophisticated image. Luxury car manufacturer Jaguar, used Lempicka's work in an advertising campaign for the Jaguar F-PACE SUV, in 2018. The campaign featured a TV commercial that used Lempicka's Art Deco style to highlight the car's sleek, modern design. Cosmetic brand Rimmel London used Lempicka's iconic portrait of the singer Josephine Baker in a 2019 advertising campaign for their "Lasting Finish" lipstick line. The campaign featured Baker's portrait alongside images of modern, stylish women. Swiss luxury jewelry and watch brand Chopard collaborated with Tamara de Lempicka's granddaughter to create a limited-edition jewelry collection inspired by the artist's work. The collection was launched in 2019 and featured Art Deco-inspired pieces that evoked de Lempicka's bold and glamorous style.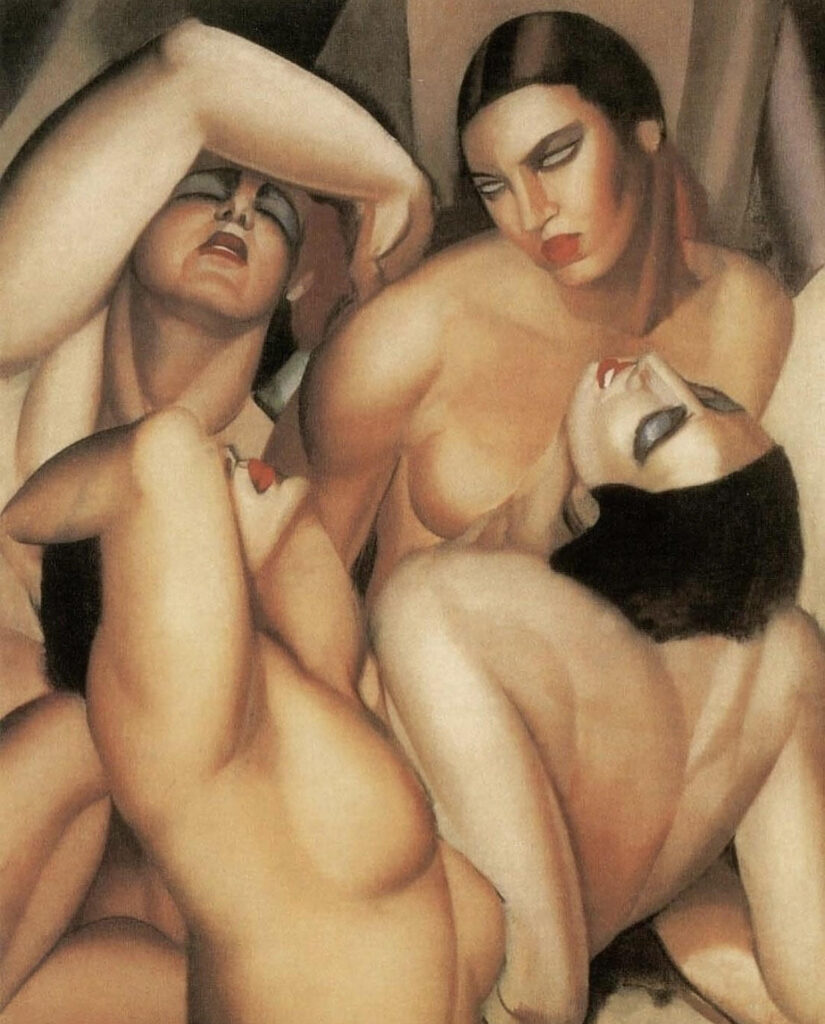 In 2004, Eva Green stared in the biographical film, "Tamara", which told the story Tamara's life and career as a painter and explored Lempicka's glamorous lifestyle and the challenges she faced as a female artist in the early 20th century.
Her works have been featured in various movies, such as the biopic "Nina", from 2016, starring Zoe Saldana, and The romantic comedy, "Midnight in Paris" from 2011, directed by Woody Allen.
During World War II, Tamara de Lempicka fled Europe and eventually settled in the United States, where she continued to paint and exhibit her work. In the 1960s, she moved to Mexico, where she continued to work until her death in 1980.
Today, Tamara de Lempicka is remembered as one of the most important artists of the Art Deco movement, and her work continues to be celebrated for its elegance, style, and beauty.