Share this
LACATY, is a Berlin based artist and DJ. She has her roots set in underground 90s house, but deviates mixes through trance, ghetto house, breaks and techno. Keeping her sets fun, punchy and exciting. Along with her DJing, LACATY's creative language floats between contemporary sculpture and photography. Her extended practice encompasses a wider look at her complete creative output, crossing practices, genres, mediums and places.
Hi Catherine, thank you for sitting down with me. First question. How does a regular day look like for you in Berlin?
During the week I try to stay healthy and keep a day to day routine. I wake up, make a smoothie, do some yoga and a little workout, and then start my day. I usually make a to-do list for the day and the week with appointments, meetings, etc.. that I tick off as I go. For lunch, I'll head out for a long walk or a bike ride to clear my head, and think about stuff. I mix my day with these tasks and work on new sets, digging and buying new tracks, playing tunes at home. I usually have very long days and rarely chill, which I have to learn to do sometimes I think!
So how and when did you get introduced to DJ'ing?
I worked in the music industry before for a streaming service, but I was seriously introduced to djing in 2021 as part of the Femme Bass Mafia project. It's an initiative in Berlin that aims to provide a safe space for FLINTA communities to learn and practice DJing. I had a 3 month course to learn the basics and from then on I have been pushing and playing every single day.
What is your preferred music genre or style, and how do you tailor your DJ sets to match the vibe of the event or audience?
I have my roots in classic 90s house music, but I allow my mixes to drift through all sorts of genres. I stay true to myself and play what I like of course. When I am playing at events and galleries etc.. and after a while you start to know what works best. You also have to tailor your sets a certain amount as well in a club or for an open air. It's cool to play both I think, because different types of tracks work best in different contexts, it means whatever banger I find I have somewhere to drop it! At events I do tend to stick closely to classic house. It fits, it makes people happy and it is nice to listen to when you are actually having a conversation. My club sets on the other hand can drift off. The base will always be 90s house, but I love to mix in other genres. It's bouncy, fun and keeps it interesting.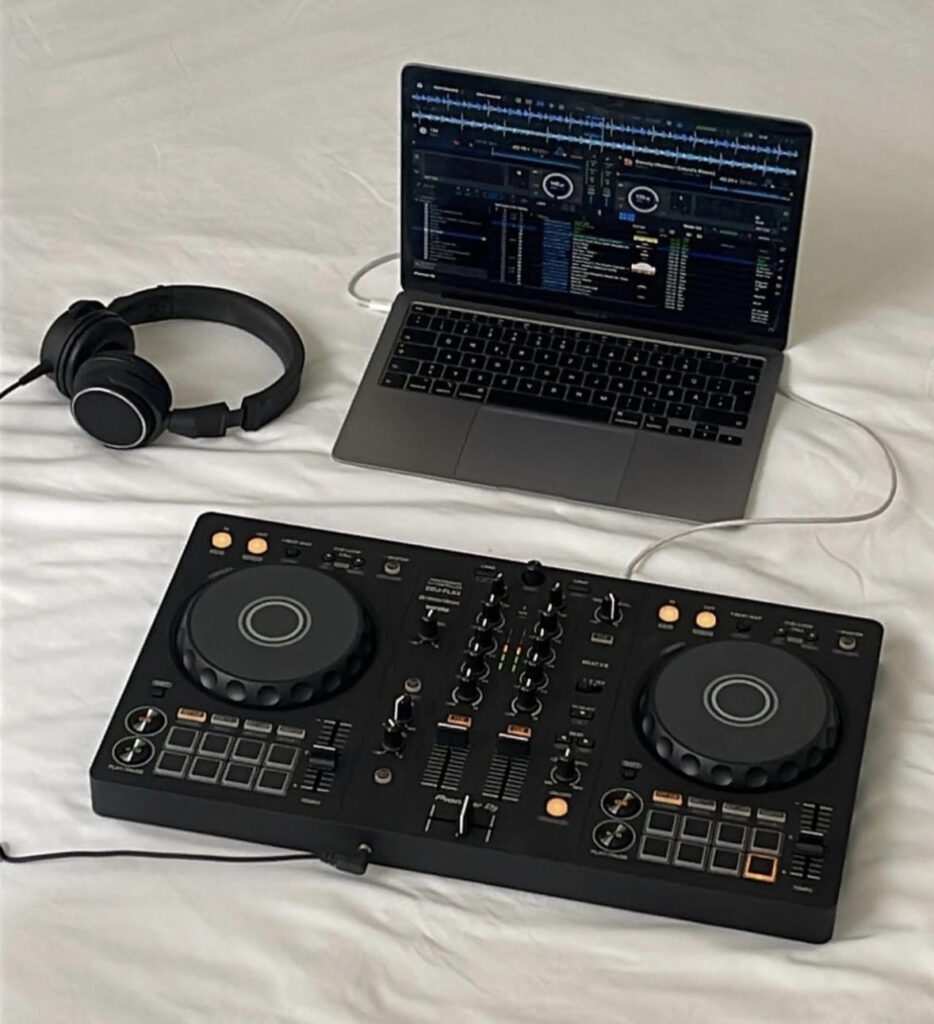 What equipment do you use for your DJ setup, and are you familiar with different types of DJ software and hardware?
I invested in a small set up last year after being tired of always booking a studio and the costs going up. I have my 2 x KRK RP5 RoKit Classic, my Allen & Heath Xone 23C and the 2 xPIONEER XDJ-700 at home. As I am traveling a lot I also bought myself a DDJ-FLX4 DJ controller, that way I can play and build mixes wherever I am in the world. This is my first set up, but ideally in the future I would like to have a 4 channel mixer and 2 additional technics turntables.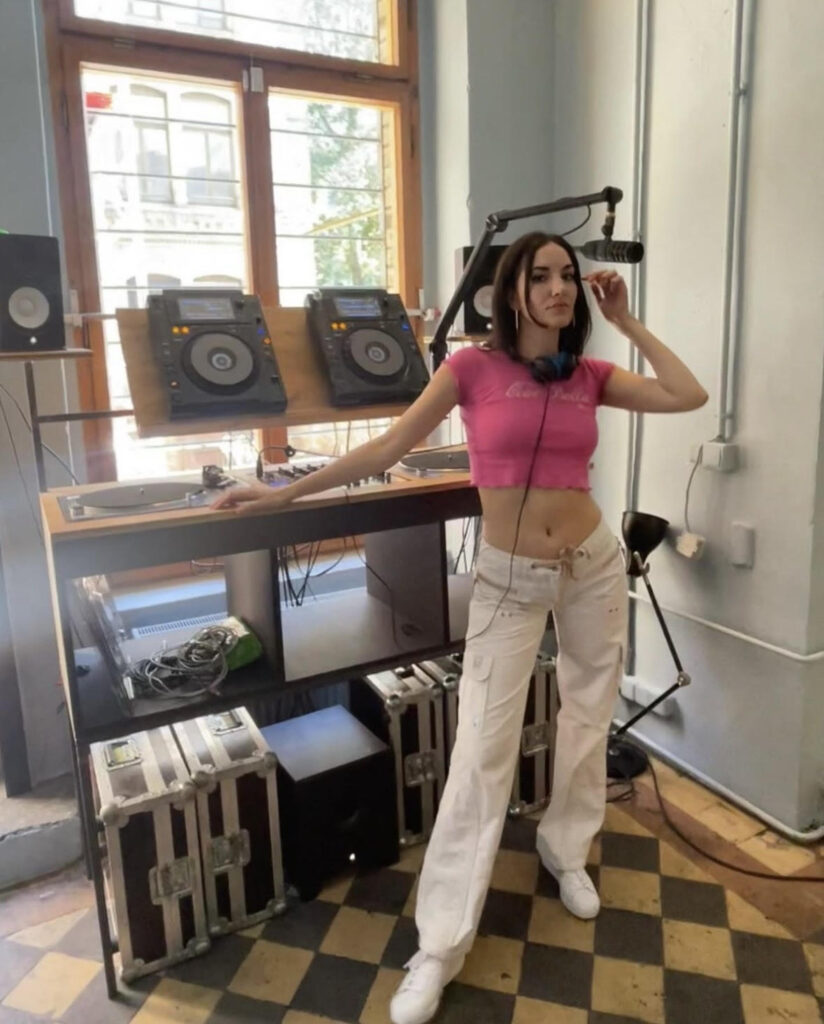 Can you describe your process for selecting and organizing your music collection for DJ sets, and how you stay up-to-date with new music and trends?
I normally go on a youtube digging spree for hours to find new music. It is quite entertaining as I find after some hours you always drift off. When you listen back the next day sometimes you are wondering what you were thinking when you downloaded them haha. I also find my tracks in record stores and on bandcamp. You can save artists and labels so you get updates about new releases. Even the weekly discovery on Spotify finds me a good tune sometimes. I think with finding new music there's no limit. I have my ears open wherever I go.
How do you handle technical issues or equipment failures during a live DJ set, and what steps do you take to prevent or resolve such issues?
To be honest with you, at my first gigs I completely freaked out when there was a technical issue, but now I am more relaxed. I learned to fix some things over time, but I also don't shy away from calling the technician to fix the problem. Technical issues can be very annoying, especially if you are prepared and ready to go. If it's just the tech that fails you in the end it's really a shame, but these things happen from time to time, whatever. Preparation wise, as mentioned I always bring at least 2 sticks and check them at home on the equipment before I leave for a gig so I can be sure that all of my tech is working.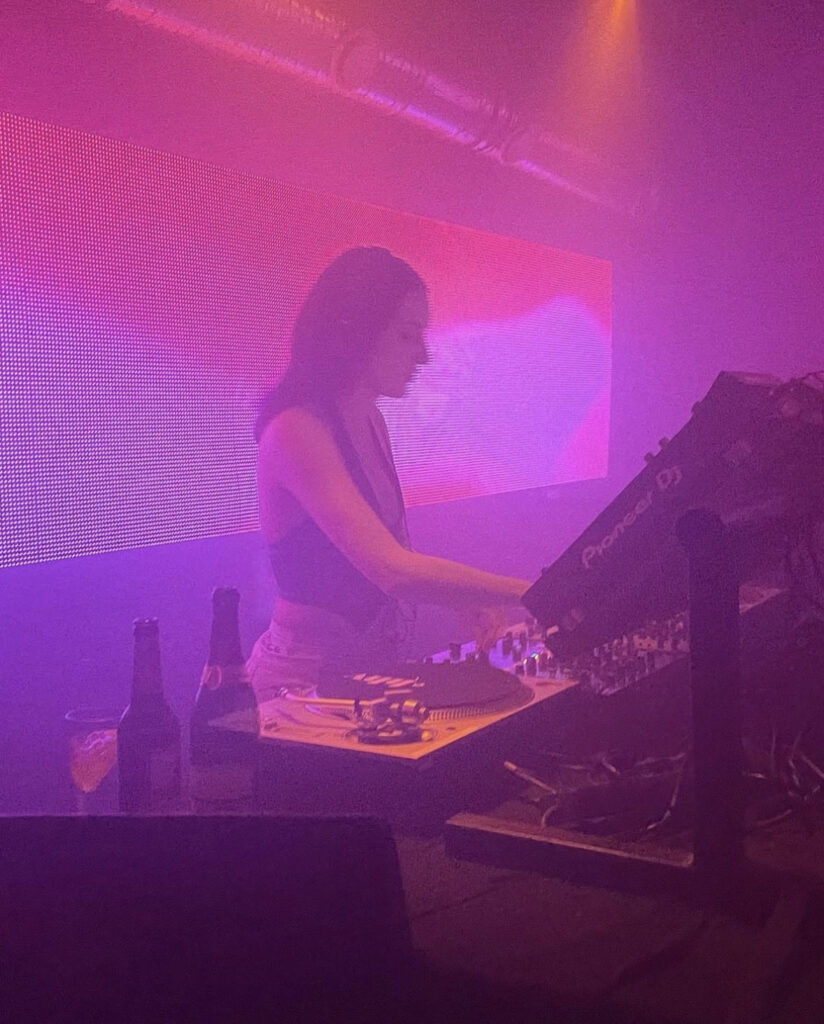 Can you describe any unique or innovative techniques or approaches you use to enhance your DJ performances or set yourself apart from other DJs?
As I only started to learn not even 2 years ago, I still have a lot of tricks to pick up mixing wise, but I am always down for that. It's fun to learn, it's fun to improve and there has been a massive leap forward if you listen to my first set and my sets now. I will always leave these sets online just because it's nice to see my own progress. I would say what sets me apart is that I don't necessarily stick to one genre and I am always playful with vocals. Also I am happy to risk some left field tracks if I'm in the mood. I'll just play them and hope for the best haha.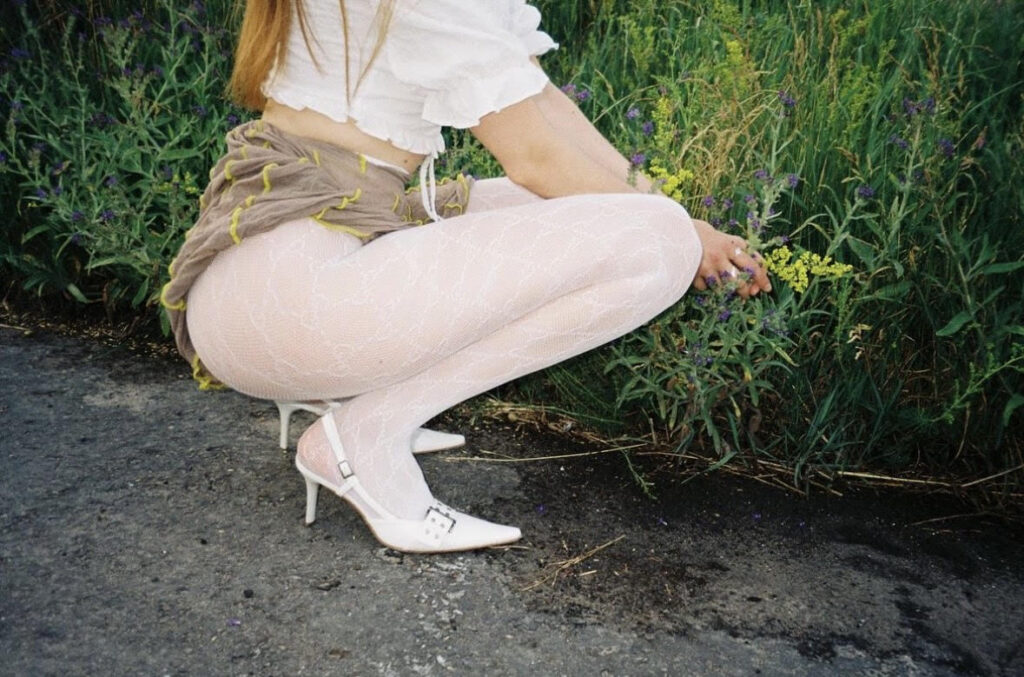 Alright Catherine. I think we covered it when it comes to your music. I know that you also make sculptures and take photographs as part of your art practice. My question is. What is it about those genres that makes you want to express yourself through them?
I am a dreamer, I am thinking about a lot of stuff and then I want to do it all. I have a wide imagination and I just want to explore that. I love photography because it captures a brief moment. Photos are our memory bank and I try to take as many as possible. I always loved to flick through my parents' family albums. You see this whole album about your 7th birthday. You look at them and you remember it. You remember the day, the smell, that dress you were wearing. You remember your friends from back then. I love that about taking pictures, they stay and give you a memory and maybe even your children and grandchildren. It's your documented bubble of a life you had in the end. Your little story. With sculptures it's different. I do love to make them because it's something you build from scratch. It's a completely different medium. You give mundane objects a meaning, you may normally have not even looked at. You make them into something that has its own language, something outside the conventional. You have infinite freedom of using objects in new and interesting ways, just like music.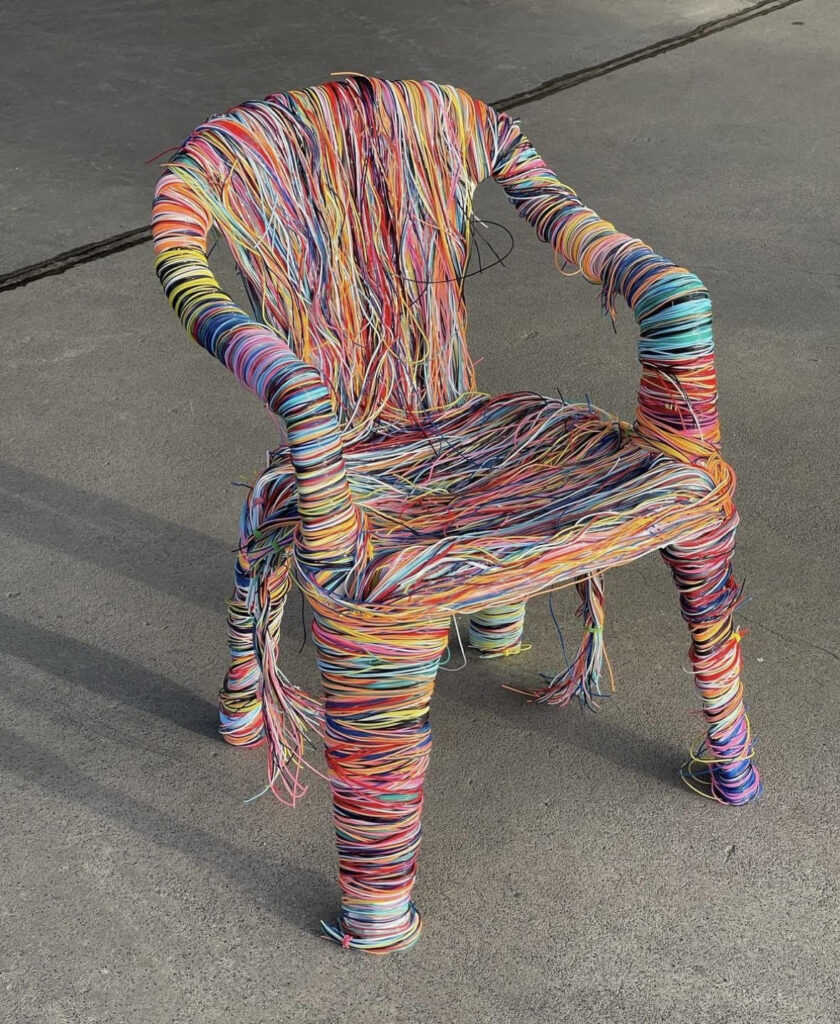 So how long have you been into making sculptures and taking photographs?
Photographs at least for 10 years now and sculptures I've been making since the first lockdown actually. I felt like a lot of people did in those times, I was really stuck and it became helpful to create something new. I'm curious what your plans are for the future.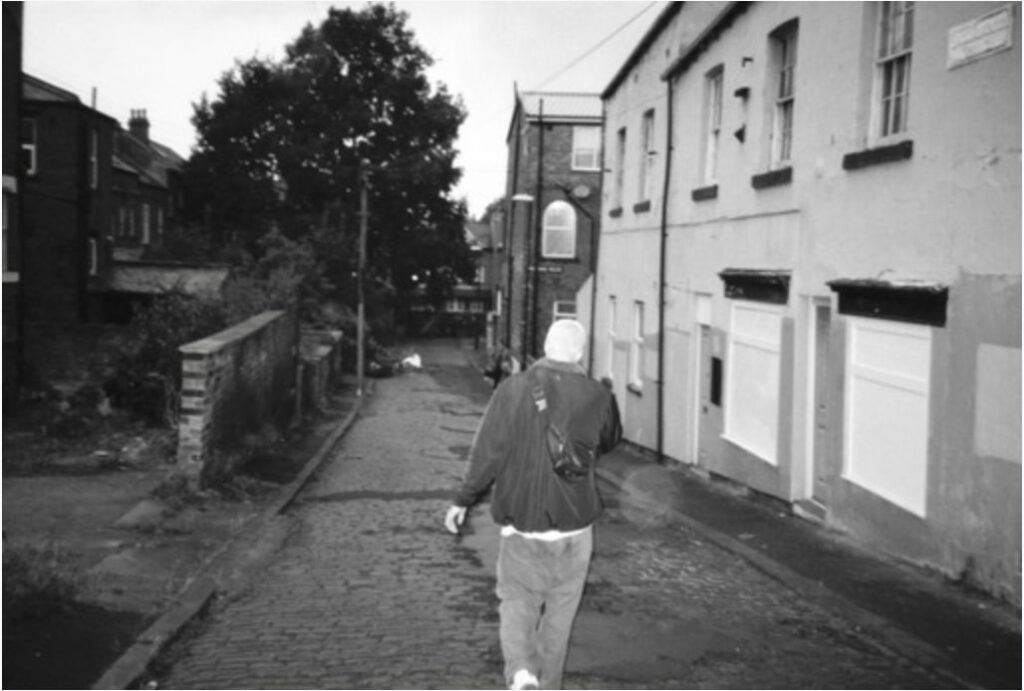 Will you continue to focus primarily on your music, or will you start shifting more towards sculpting and photography?
For the moment, yes, but it's always hard to say what will happen when we're discussing creativity. Music is always there and I will forever crave music and dig new tunes, but I guess over time I will go more into production. The DJ lifestyle is not sustainable over the long long term. Also I would love to pursue photography and also sculpturing more. I am starting to gather together a collection of my work and am working towards a solo exhibition.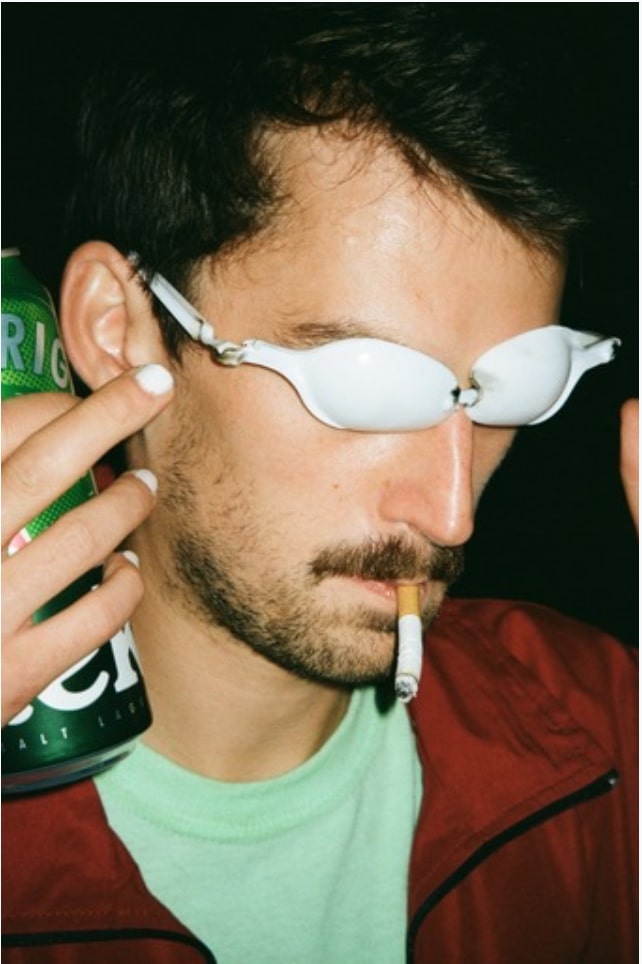 How would you describe a perfect day?
A perfect day for me, is usually when I am traveling somewhere new and beautiful. I get up, I take plenty of water with me and I go out and about. Going for a big exploring hike in a new place with some sunshine, that's my happy place!
What's your favorite movie(s) and why?
You always get me with a good 90s thriller, even if they give me nightmares.
Listen to some of LACATY's music below, or check out her Soundcloud, here.