Share this
Copenhagen-based art festival welcomes 30 up-and-coming artistic talents this weekend.
As the countdown begins to the much-anticipated POP UP FESTIVAL in Copenhagen, we take a closer look at the festival set to celebrate artistic talent and break down barriers in the art world.
POP UP FESTIVAL promises a celebration of art in its purest and most dynamic form and casts its spotlight on the Nordic art scene's rising stars. With the vision of empowering up-and-coming artists and bringing their talents to the forefront, POP UP ARTS will for the fourth year be curating a festival that embraces creativity and encourages exploration.
The festival brings together more than 30 up-and-coming artists, each carefully curated by Anne Riber (Formation Gallery and award-winner of "Byens bedste galleri 2022"), Mette Mansa (Museum Director & Curator at Kastrupgårdsamlingen, a museum dedicated to modern graphic art), and POP UP ARTS founder, Oliver Strunck.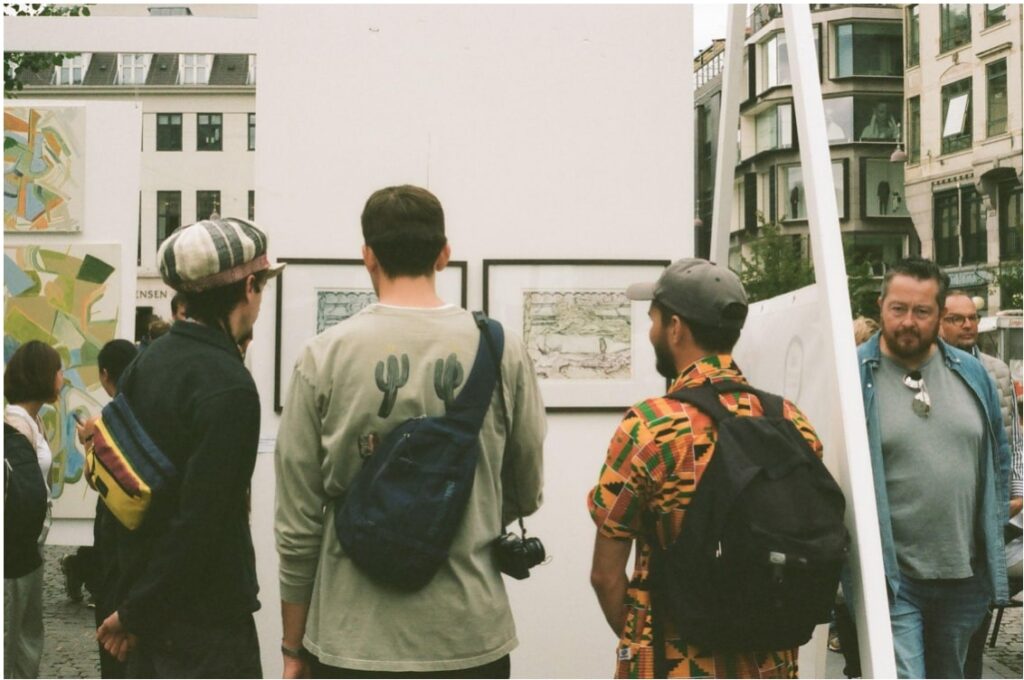 A platform for emerging talents
The festival, organized by POP UP ARTS, is an extraordinary platform that aims to bridge the gap between up-and-coming artists and a broader audience. With a mission to provide exposure to emerging talents and offer them a helping hand in the competitive art industry, this festival promises a celebration of creativity, inspiration, and meaningful connections between artists and art enthusiasts.
Unlike conventional art exhibitions, POP UP FESTIVAL offers visitors a rare and intimate opportunity to engage with the artists themselves.
POP UP FESTIVAL is a volunteer-driven festival that dares to challenge the notion that art is an exclusive club. The organizers of POP UP FESTIVAL hold inclusivity at its core. Whether you're an art aficionado or a curious neighbor, this festival promises an experience tailored to meet you on your premises.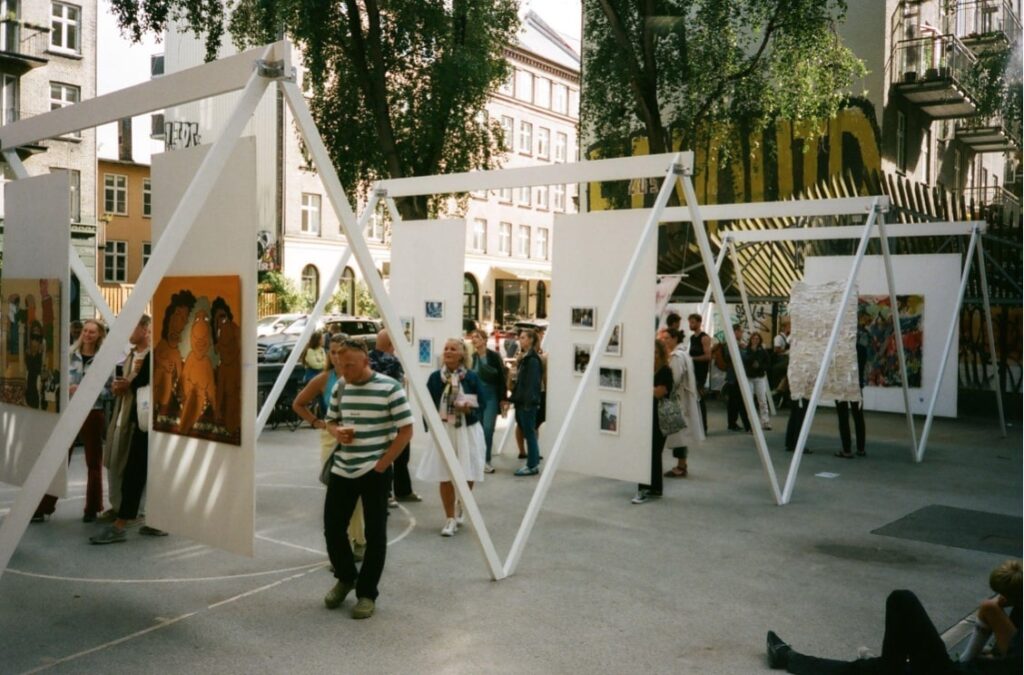 High quality art available to all
Founder of POP UP ARTS and POP UP FESTIVAL, Oliver Strunck's creativity and vision has set the stage for an unprecedented art experience. His dedication to making high quality art available to all has culminated in a festival that invites artists, audience and galleries to meet and engage:
"We at POP UP ARTS takes pride in the festival's role as a nurturing ground for the next big names in the art world, and the festivals dedication to fostering a thriving art community is evident through this accessible and engaging platform"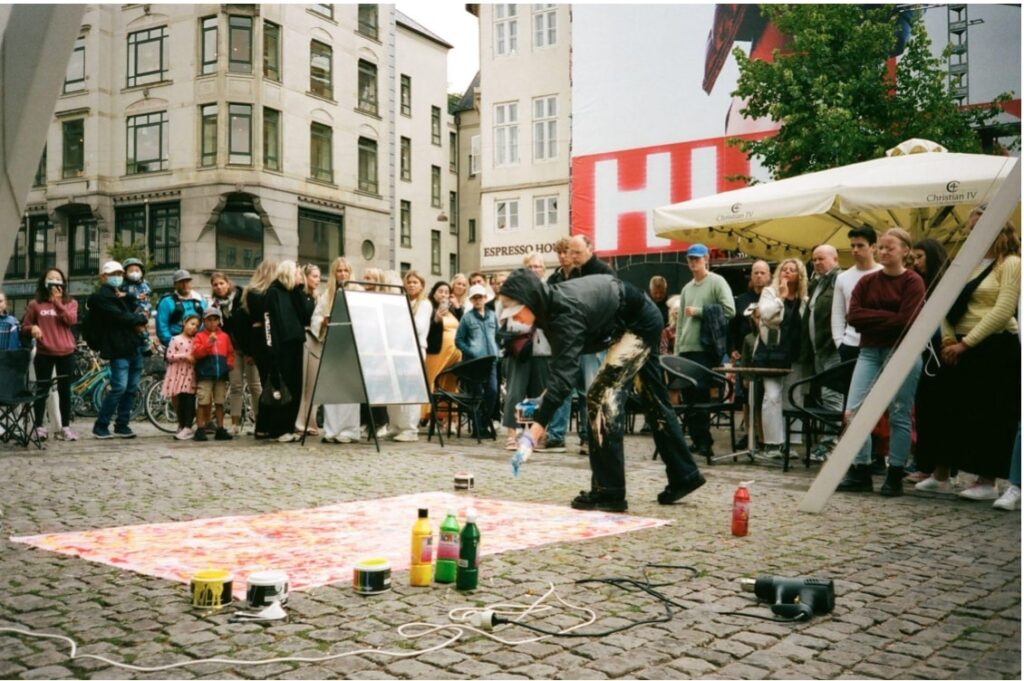 He further elaborates:
"Art and culture is important because it unites people across differences. But I think that the art world can be challenging to experience to some, because they feel that you need to know a lot about art to be included. In my opinion, it's not necessary to be experienced in the art world to benefit from experiencing art. Everybody's able to have thoughts and opinions about the art pieces on display, no matter their level of insights and experiences. I want to contribute to creating a space for experiencing art that is welcoming and bridges the gap between the audience and this amazing world of art and culture that thrive in Copenhagen".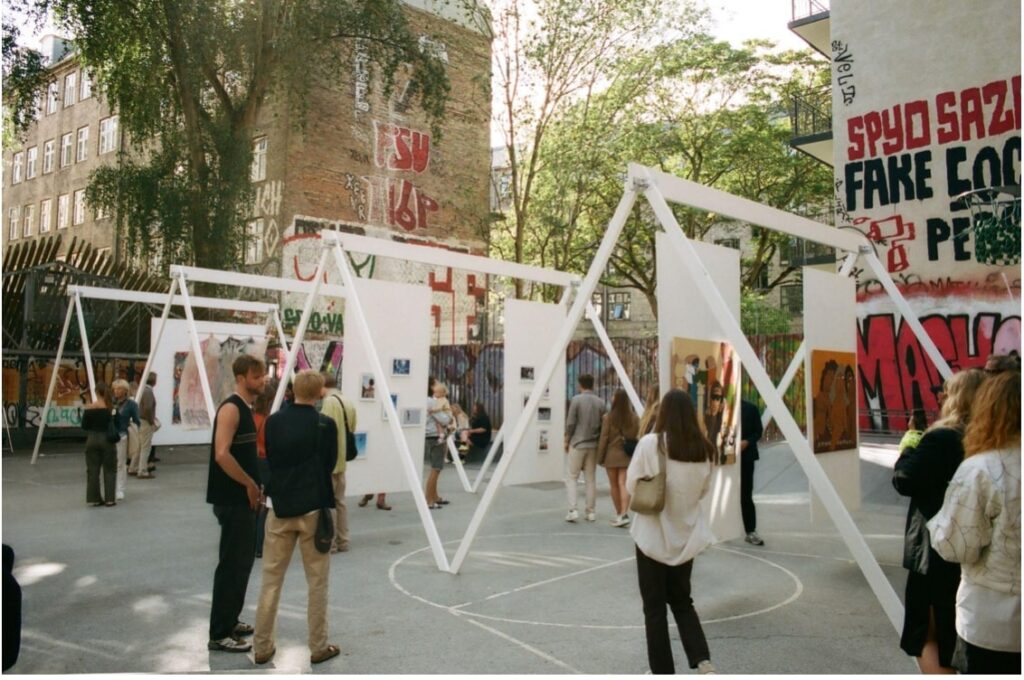 Info:
POP UP FESTIVAL is an art festival that showcases some of the most talented buzzing artists from all the Nordic countries. The exhibitions take place on August 5th and 6th in various urban spaces around central Copenhagen: Charlotte Ammundsens Plads, Højbro Plads, and Israels Plads in the city center. Drop by and explore the works of a carefully curated selection of talented artists, and get a chance to meet them in person.
Daily opening hours: 12:00 to 20:00. 
Free entry.
Find out more on the POP UP FESTIVAL Instagram.