Share this
Helena Margrét Jónsdóttir, is one of the most talented and interesting artists coming out of Reykjavík, Iceland – captivating the audiences with her paintings and divergent thinking. She studied fine art at The Reykjavík School of Visual Arts, The Royal Academy of Art in Den Haag and graduated from The Iceland University of the Arts in 2019. Her works express the mundane, the wireless and the digital, and they have been exhibited and collected in America and Europe.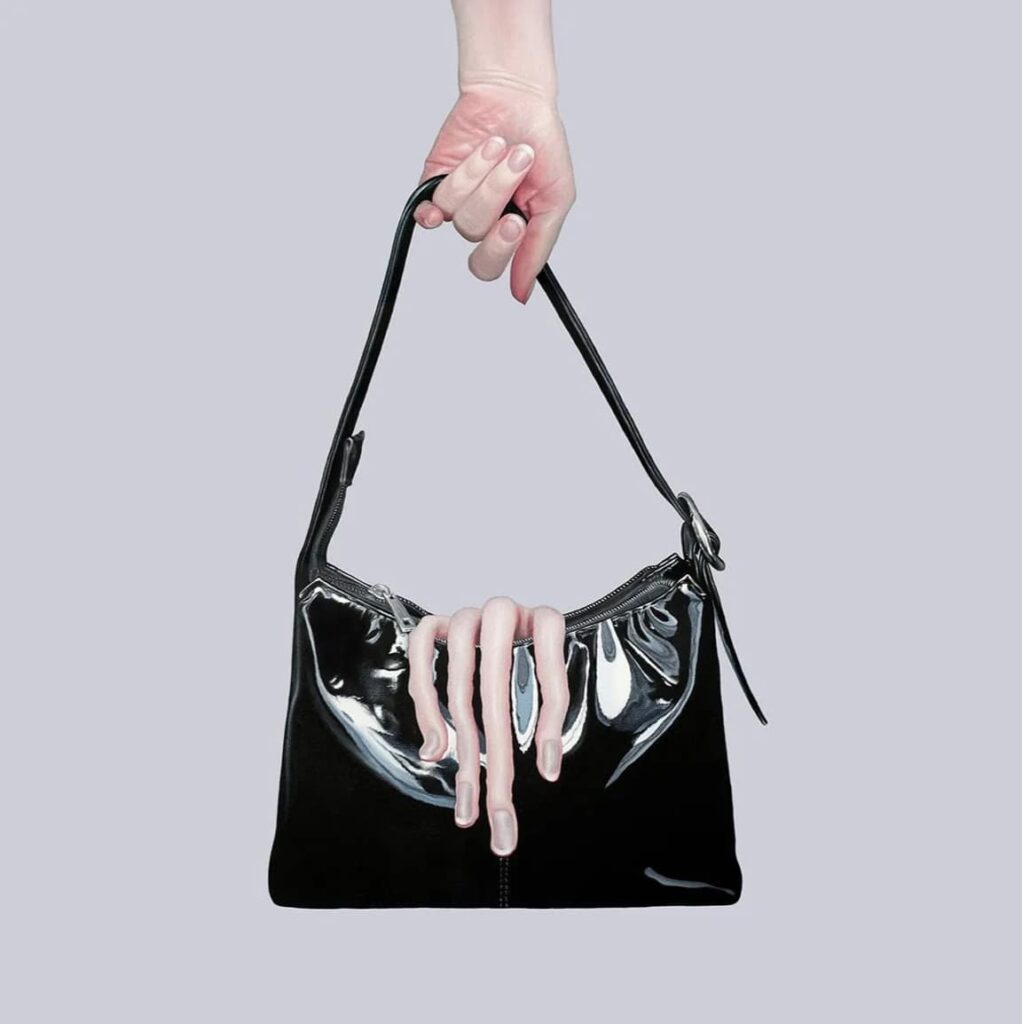 Where in Iceland did you grow up and what was your favorite thing to do when you were younger?
I grew up in a suburb near Reykjavík. I was a very introverted kid, I used to sit for hours playing with my rock collection and drawing Simpsons characters and creating narratives around them. My work today has a very similar routine.
When did you start to paint?
I used to paint and draw a lot as a kid but I think my first painting where I felt I was onto something was in 2015 when I was studying at the Reykjavík School of Visual Art. It was the first time I used a completely monochromatic background with clear silhouettes and realistic detail.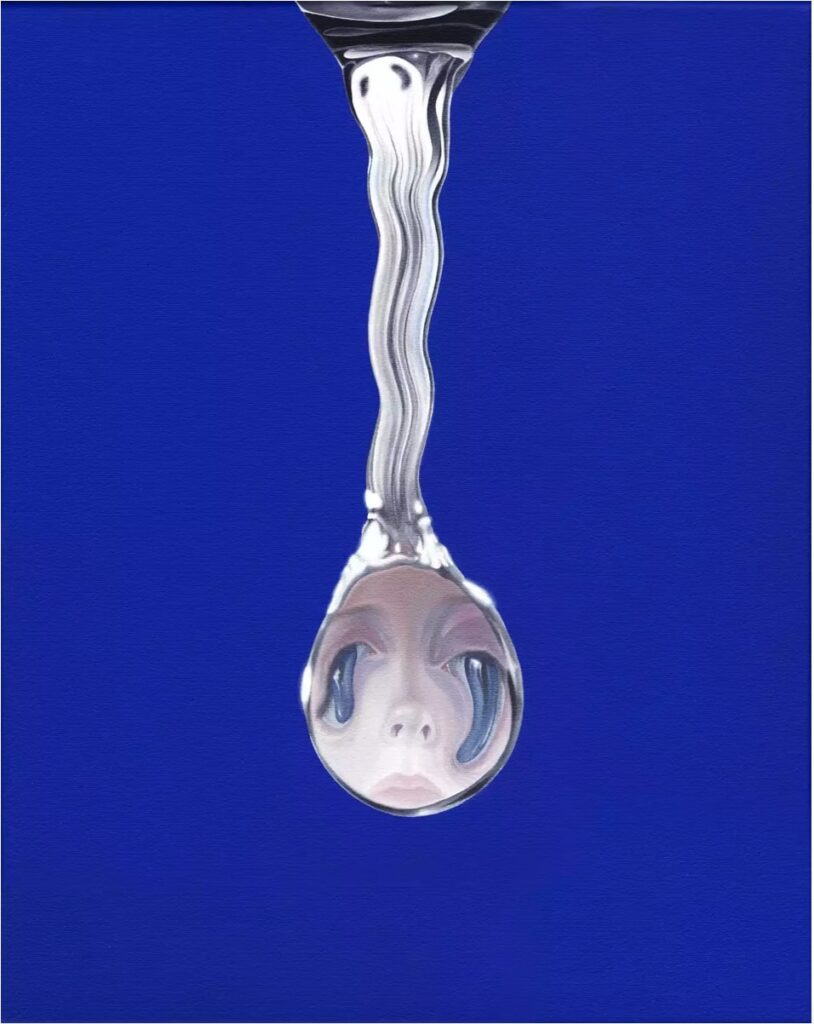 In your paintings you use colors that seem to reflect the weather of Scandinavia very well. Is there any deeper thought behind your choosing of color palette?
Maybe subconsciously but not deliberately, they just happen to be the colors and tones that I'm drawn to. I also take color inspiration from clothes, food, shoes, movies or my general surroundings.
What is the story behind the ghosts and spiders you paint?
The ghosts are a visual representation of something invisible and intangible, like anxiety, or the digital world. They became characters in my paintings, usually pathetic protagonists trying to have a good time, reaching for a snack or glass of wine but spilling it or getting tangled. Spiders are so strongly connected to phobia, I have a huge fear of spiders so they also have a strong connection with anxiety. In my paintings they are usually also longing for something, stealing shoes, reaching for candy or trying to find their web.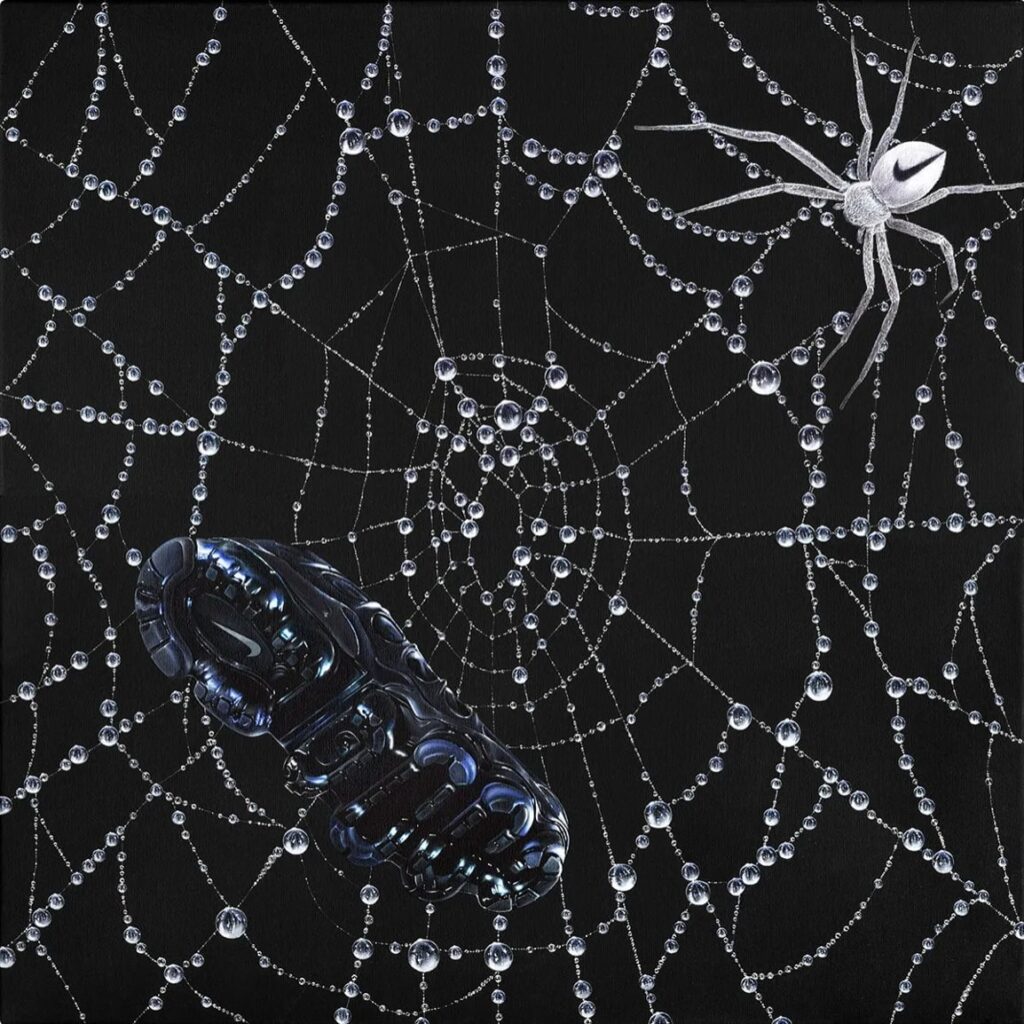 You paint everyday objects. What makes you look at something and think "im going to paint that"? And what is the process like, from thought to creation?
It is mostly intuitive at first. I might like the shape or color or texture of an object, I'm very drawn to chrome and shiny objects as well as delicate, fragile things. I love organic shapes with detailed silhouettes, I hate perfect circles. I usually try to find the object a place within a composition or a narrative within the paintings. I photograph it or find a picture of it online and try out different compositions in photoshop. Sometimes I have a fully formed idea in my mind before I create it, sometimes I really have to try combining different things and compositions. I might hate a sketch and then just change one little thing and then it's perfect. It's a lot just intuition. After that I project it onto a canvas and paint it. It's a very good feeling, seeing all these different images, some from my phone some from the internet, make one whole piece when I paint them, to bring the immaterial to material.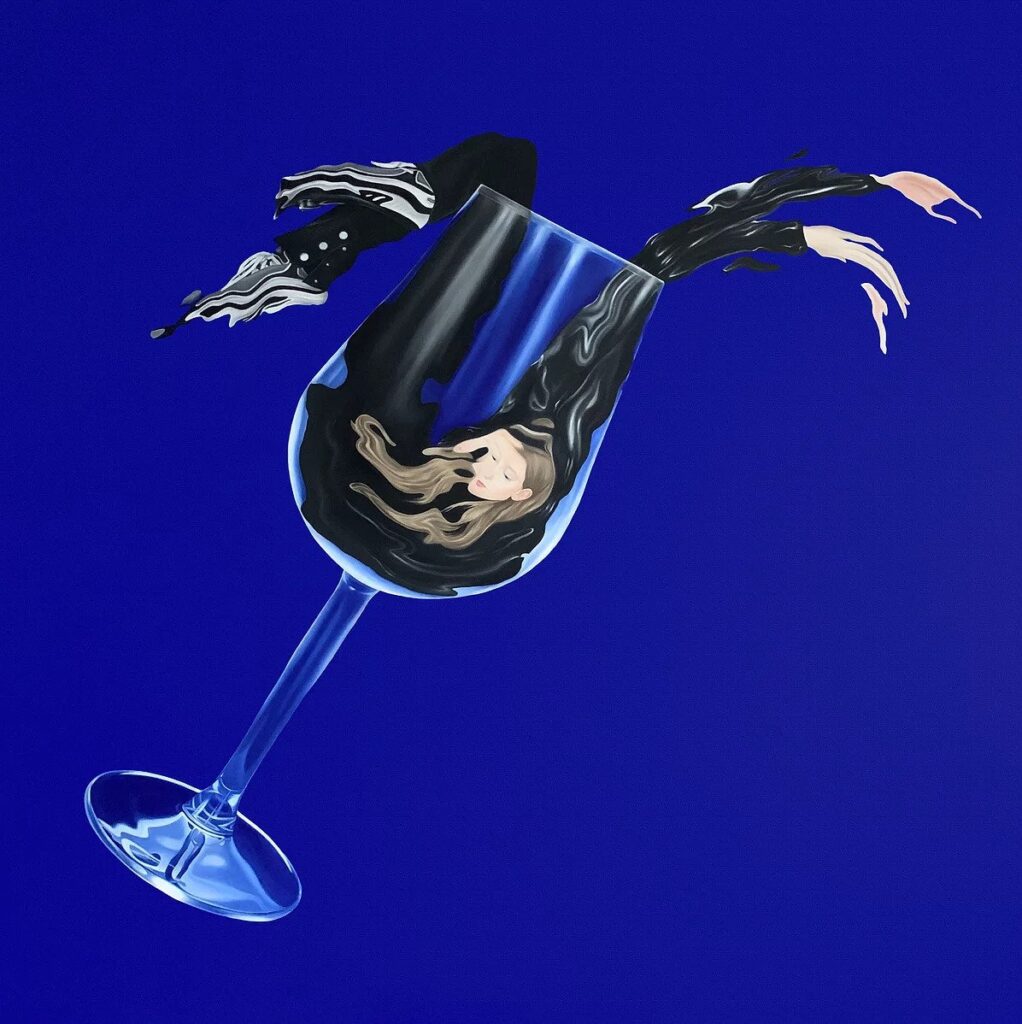 There is a surreal and dreamy feel to your paintings. Are there any deeper thoughts behind that? And what are you hoping the observer gets out of it?

I base a lot of my work on feelings and connections, I hope that the observer feels them and notices the connections that make up the narrative whole of the exhibition. Most of the works are connected to longing or wanting something but being unable to get it or enjoy it. Some are visualizations of the feeling of being too drunk or anxious or small, but I always want humour to be the dominant filter which they are seen through.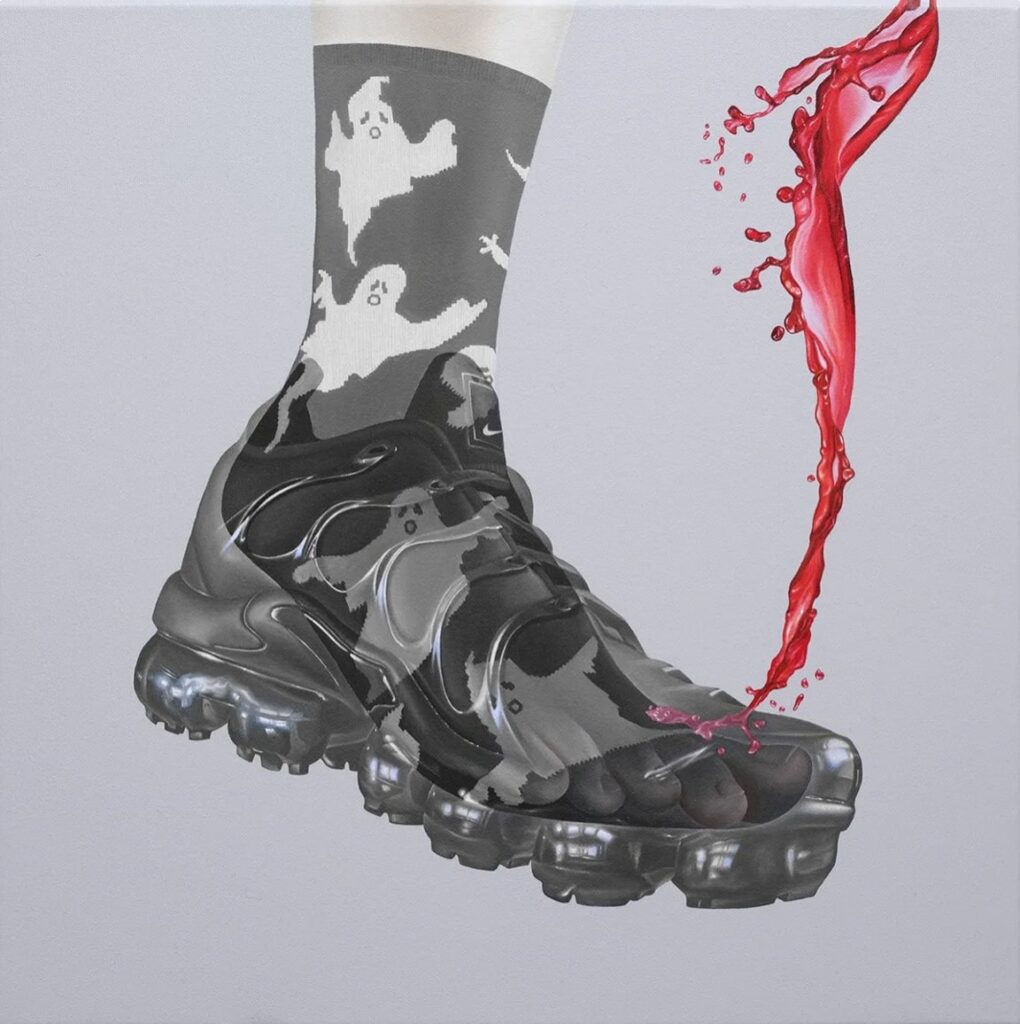 Who are your favorite painters?
I'm obsessed with Louisa Gagliardi's works at the moment. I also draw a lot of inspiration from Dutch and Flemish still life paintings like by Pieter Claesz and other masters of that time. My work contains a lot of the same subjects, the food, the insects, the shiny glasses and metallic reflections.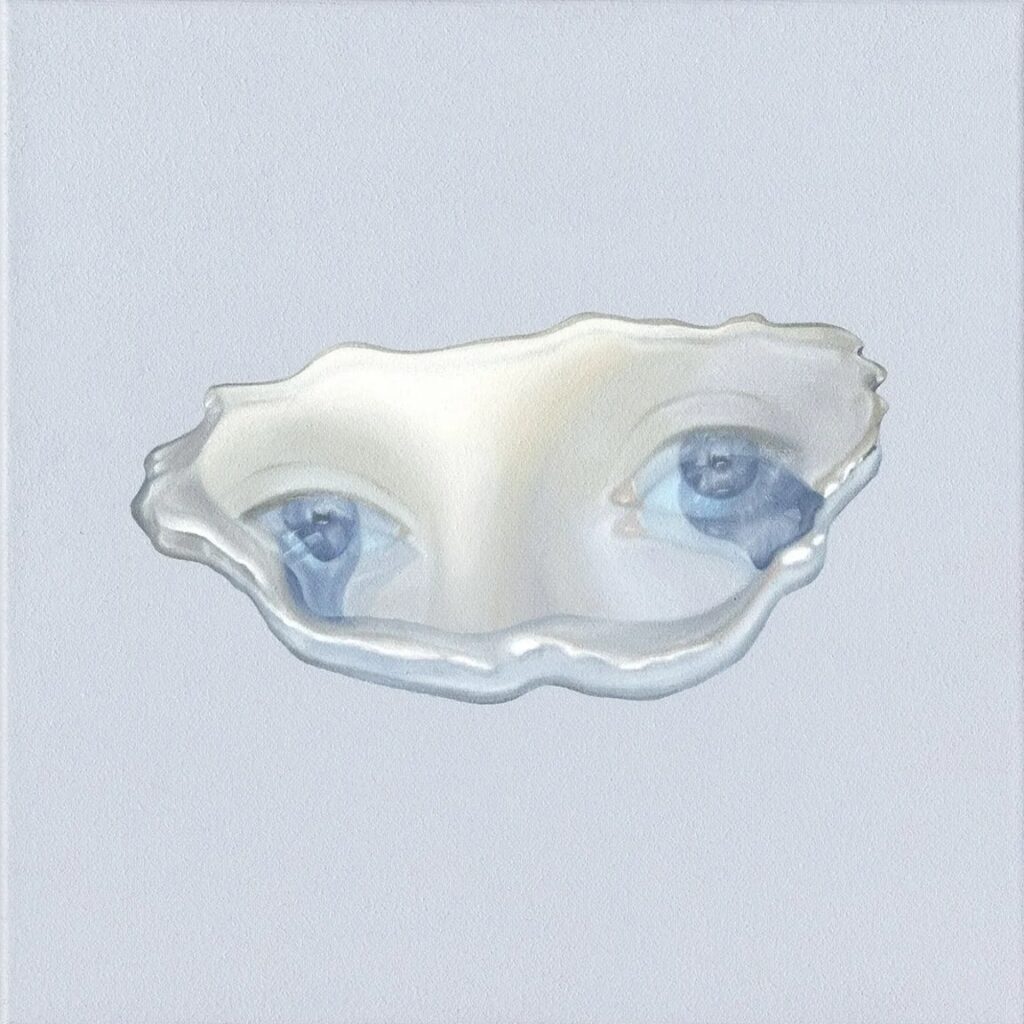 What songs are you listening to the most at the moment?

I'm running a lot now, so to get me motivated I've been listening to a lot of the biggest hits from 2008. A lot of The Black Eyed Peas. Good for running, bad for painting. When I paint I mostly listen to podcasts and stand up comedy, if I listen to music it's usually by Haruomi Hosono or Inspector Spacetime.
For more information about Helena, check out her Instagram and website.