Share this
This isn't the first time these two giants have had issues. Back in 2017, Balenciaga replicated IKEA's iconic Frakta bag, originally priced at 50 cents, and introduced its own leather version at a staggering €1700. Fast forward to the present, Balenciaga's unveiling of the Balenciaga Skirt-Skirt in its Spring 2024 collection has stirred controversy due to its steep €695 price tag. In response, IKEA has retaliated with its rendition of the "Skirt-Skirt," taking the opportunity to showcase its affordable VINARN bath towel, priced at €13.99.
Dubbed the "Skirt-Toee," IKEA's interpretation mirrors the Balenciaga piece in both style and practicality, offering it in six different colors: blue, light beige, light pink, light yellow, and white. Embracing the avant-garde ethos, IKEA recreates the entire campaign look, complete with a black hoodie, black sunglasses, laid-back beige trousers, and black shoes. To add a touch of irony, the images also feature IKEA's tote bag, referencing the 2017 incident.
The VINARN is available now, and can be purchased here.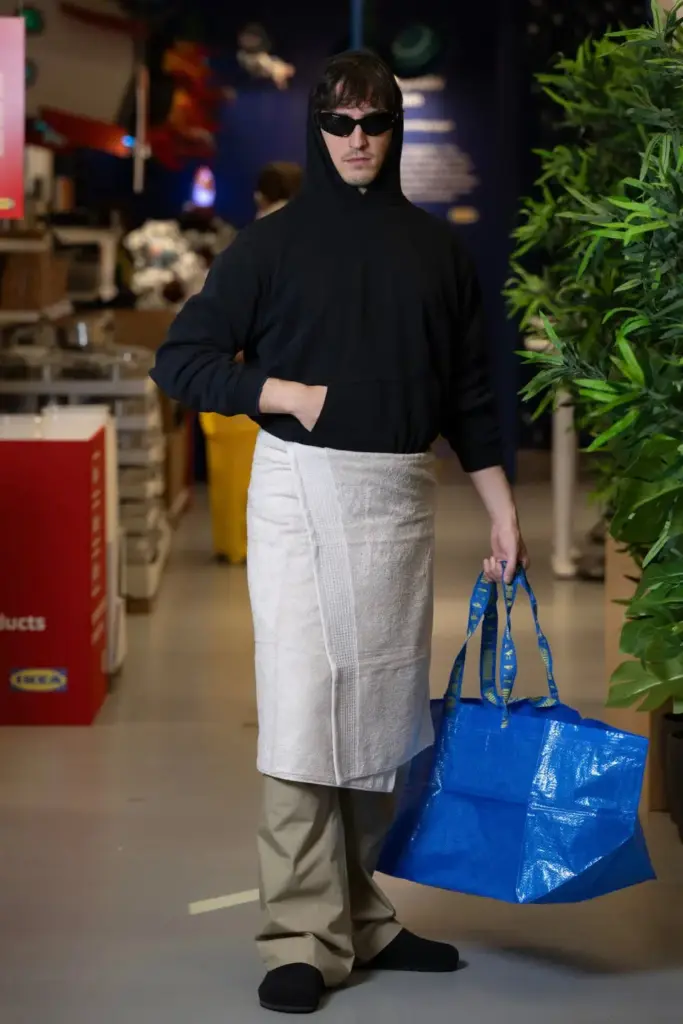 Photos: IKEA