Share this
Maison Meta, a pioneering creative studio affiliated with Trendlad consultancy, is orchestrating an avant-garde Fashion Week. Their primary focus is to delve into the boundless realms of generative AI within the realm of fashion.
In partnership with the U.S. company Revolve, they have meticulously crafted a second installment that not only reinforces the biennial character of this digital runway but also introduces trailblazing physical activations commencing in Milan and culminating in the bustling streets of New York City.
The window for prospective participants to join this exceptional event opened on November 3, closing its doors on November 8. Aspiring designers will utilize generative artificial intelligence tools to conceive their virtual fashion creations, and a panel of judges, whose identities remain undisclosed, will sift through these innovative designs to select the crème de la crème.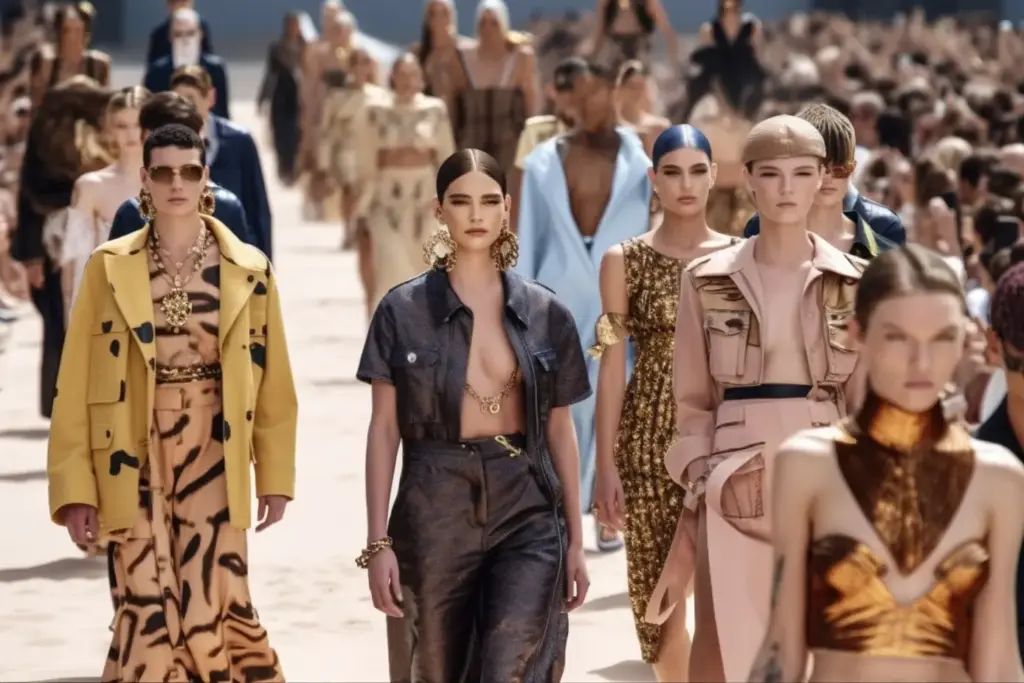 In the initial phase, spanning from November 15 to 19, Milan will host the exhibition of these virtual fashion marvels alongside the ten winning collections from the previous edition. This collaboration will be showcased in partnership with the renowned Condé Nast Italia's PhotoVogue platform. Subsequently, the spotlight will shift to the bustling metropolis of New York, where from November 29 to 30, the final submissions will be unveiled alongside the collections of past victors from the prior edition.
Revolve, as the event's official sponsor, will breathe life into the garments of three collections, cherry-picked from the pool of ten winners of the inaugural edition. This remarkable opportunity will provide emerging fashion designers with a unique platform to elevate their careers within the fashion industry.
Photos: Maison Meta / Revolve / Trendlad