Share this
Gucci, in collaboration with Christie's auction house, extends a warm invitation to art collectors and fashion enthusiasts alike, encouraging them to delve into the intriguing and relatively unfamiliar realm of algorithms and artificial intelligence. This captivating exploration centers around generative art, featuring works by talented artists like Claire Silver and Emily Xie, alongside designs inspired by Gucci's rich heritage and extensive archive.
The NFT collection thoughtfully incorporates various elements, drawing inspiration from fabrics, vibrant color palettes, and even Gucci's iconic Bamboo 1947 collection—a series of bags celebrated for their distinctive bamboo handles, synonymous with the brand. This fusion of art and fashion creates an enthralling experience, bringing together two seemingly disparate worlds in a harmonious and imaginative manner.
I can't overstate how cooperative and wonderful both Christie's and Gucci have been to work with. In the process of working with Gucci and examining their materials for the collaboration, I was struck by the similarities between their process and their generative systems. The work aims to amplify the existing generative nature of fashion creativity within constraints and expose the bi-directional influence of a system and its creations.

– Shannon, Participating artist
The upcoming exhibition, titled 'Future Frequencies: Explorations in Generative Art and Fashion,' proudly features renowned artists such as the talented generative artist and painter, Luke Shannon, alongside the visionary founder of DRAUP, Dani Loftus. Notably, Dani Loftus will present her groundbreaking creation 'Antheia,' marking a historic moment as the first-ever digital fashion piece crafted using DRAUP's revolutionary digital tailoring technique to be showcased and auctioned at a major art institution.
Set to debut on July 18, the exhibition will be hosted on Christie's 3.0, an innovative auction platform launched by Christie's in 2022. As part of this exciting event, these remarkable artworks will also find a home at Gucci Art Space, the esteemed luxury brand's online gallery, further amplifying their reach and impact on the art and fashion communities. This dynamic collaboration promises to captivate audiences and push the boundaries of generative art and fashion into new and exciting territories.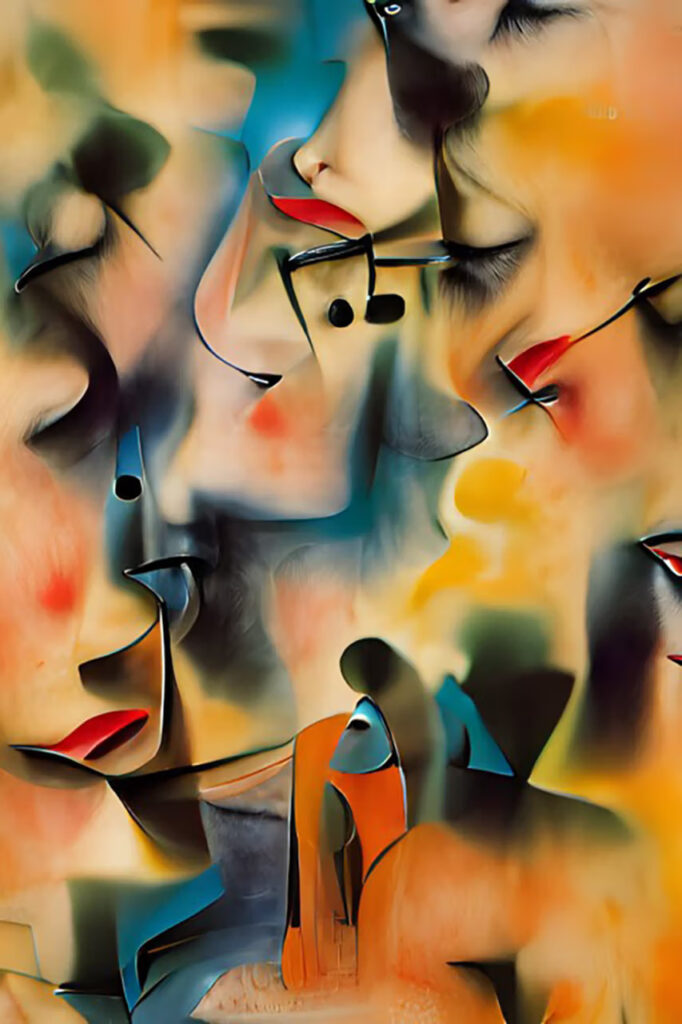 Photos: Christies / Gucci